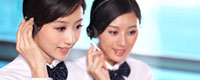 Name: Cassie.Huang
Tel: +86-755-27864416
Fax: +86-755-27864653
Mobile: 15989366182
E-mail: cassie@rxxdisplay.com
Skype: live:cassie_1191
QQ: 2850818618




Company News
>> Surrounded by no border, equipped with RGBW technology 8K and other leading TV products for the first time open 2nd,Mar,2017
In the LCD Zone, the most eye-catching is the use of LG Display upgraded version of Art Slim technology to achieve a breakthrough border limit 65-inch 4-sided borderless (Borderless) TV, it once again demonstrated its design advantages. In addition, LG Display is also the first display equipped with LG Display based on the latest embedded HDR RGBW technology 8K (7680 × 4320) resolution 65-inch TV panel, this product to maintain the same brightness phase, compared to ordinary products, energy saving 35 %, Or the same energy consumption when the brightness can be increased by 50%, it shows the LG Display differentiated RGBW technology competitiveness, fully illustrates the 6 consecutive years of stable LCD global first enterprise technology background.
In the commercial display area, LG Display demonstrated the world's first successful R & D retail / commercial / airport desk display and other scenarios, with the best display ratio of 58: 9 86-inch Stertched LCD products to speed up the development of new commercial market pace of. The world's thinnest 0.9mm frame 55-inch video wall (Video Wall) also debut, for the audience to show the commercial field LG Display a wide range of solutions.
In the display area, LG Display shows a 25-inch Waterfall LCD product that fits perfectly into the interior of the vehicle, as well as a 10.3-inch touch product designed with Glove Touch technology for customers who wear gloves.
In addition, LG Display will also be used in smart phones and tablet products, embedded touch technology AIT (Advanced In-cell Touch) extended to 11.6 inches 2 in 1 notebook computers, and 23-inch display products. AIT technology because of the need to touch the cover glass (Touch Cover Glass), is conducive to the realization of laptops and monitors the thin design. At the same time, also demonstrated the built-in RGBW technology, can reduce the energy consumption of 15.6-inch UHD notebook with a panel, can show and nothing in the fine picture of the 8K resolution 31.5-inch display panel and other products, reflects the company to lead the future display market development Differentiated technology.
"LG Display will continue to differentiate technology to meet the ever-changing demands of the market and the needs of various industries, and customers to seek a variety of solutions." LG Display Han Xiang Fan, vice president, said: "At the same time, the company diversified solutions for Is expanding the OLED market and automotive display, digital signage and other rapid development of the future display of the market to do a good job, so pre-emptive, continuing to provide customers and the market to differentiate the value of the company continue to consolidate the industry leader in the industry status. "