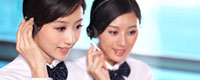 Name: Cassie.Huang
Tel: +86-755-27864416
Fax: +86-755-27864653
Mobile: 15989366182
E-mail: cassie@rxxdisplay.com
Skype: live:cassie_1191
QQ: 2850818618




Company News
>> 465 billion BOE Mianyang 6 generation AMOLED project signed 18th,Mar,2017
Yesterday (10.28) at 9 pm, invested 46.5 billion yuan of the Beijing Oriental Mianyang 6th generation AMOLED (flexible) production line project signed in Mianyang, which marks the largest single industrial investment projects in Sichuan Province, one of the official settled in Mianyang.
Mianyang is China's only science and technology city, is an important national electronic information industry base. Electronic information industry is the largest pillar industry in Mianyang, has now formed 100 billion industrial clusters. At present, Mianyang will be the electronic information industry as the introduction and cultivation of high-tech industries and strategic emerging industries to promote the top priority to the formation of household appliances, new display technology, high-end software, military electronic products, satellite navigation, Device as the core of the industrial ecosystem, electronic information industry has shown a good momentum to accelerate the development.
Beijing Oriental Mianyang 6th generation AMOLED (flexible) production line project plan in December 2016 construction, 2019 officially put into operation. This is the latest generation of AMOLED (flexible) production line after BOE Technology Group has invested in the construction of AMOLED (flexible) production line in Chengdu. Project design capacity of 48K glass substrate / month, for the production of small size high-end mobile phone display and new mobile display products.
According to the current announcement of the AMOLED production line investment projects, CINNO Research statistics to 2019, to remove the production of large-scale AMOLED panel production line, the world's 6 generation and below the AMOLED installed capacity will reach 16.6 million square meters, according to 5.5-inch smart The size of the phone to convert, give due consideration to yield factors, the equivalent of can produce 1 billion mobile phones.
According to CINNOResearch smart phone panel supply chain analysis report shows that the second quarter of 2016 domestic AMOELD mobile phone in the overall market penetration of intelligent machines has reached 22%.
It is estimated that by 2020, AMOLED panel capacity will be fully released, the domestic smart phone AMOELD penetration will be close to 50%, the global AMOLED intelligent machine penetration will rapidly increase to 40%.