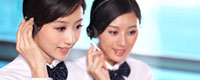 Name: Cassie.Huang
Tel: +86-755-27864416
Fax: +86-755-27864653
Mobile: 15989366182
E-mail: cassie@rxxdisplay.com
Skype: live:cassie_1191
QQ: 2850818618




Company News
>> Samsung will mass production of new generation iPhone using OLED panel 10th,July,2017
SAN FRANCISCO (MarketWatch) - Samsung's Samsung Display, which will begin mass production for next-generation iPhone panels, Samsung will ship more than 10 million OLEDs per month; Media has reported that this year, Apple has ordered 80 million pieces of Samsung OLED.
"Apple has recently approved the prototype panel. Samsung is ordering related parts and materials." In addition, South Korea's "Daily Economic News" reported that Samsung Group Vice President Duan Hyun-hyun, This week will meet Apple executives. Vicky Hyundai is also the chief executive of Samsung Display, which may be for the discussion of OLED (Organic Light Emitting Diode) supply.
Korean media said the adoption of full-screen design
Apple this fall expected to push three new machines (tentatively called iPhone 8), the market in recent months rumors which mining OLED version of the screen, the market time due to the production technology bottlenecks and delays. If the ET News message is true, on behalf of the iPhone 8 at least in the panel pull goods is expected to proceed smoothly.
ET News also revealed that OLED version of iPhone 8 positive will take the whole screen design, but not as Samsung Galaxy S8 like the use of curved screen, because the surface of the screen is still not practical function.