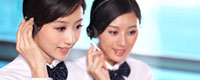 Name: Cassie.Huang
Tel: +86-755-27864416
Fax: +86-755-27864653
Mobile: 15989366182
E-mail: cassie@rxxdisplay.com
Skype: live:cassie_1191
QQ: 2850818618




Company News
>> LCD market saturation LGD by OLED out of the Red Sea 18th,Feb,2017
"In the future, OLED will change the rules of the industry to show the market." October 27, LG Display OLED business unit president Lu Xiangde in Beijing announced the company's OLED strategic planning. According to its disclosure, the current LGD OLED production has been stable and stable at 80% or more, and to ensure that more than 100,000 per month capacity. At the same time, through continuous production line investment, plans to capacity in 2017 to more than 200 million, 2018 to further expand to 2.7 million.
Previously, according to South Korea OLED professional market analysis agency UBI Research latest report pointed out that although the OLED TV prices are still about twice higher than the LCD TV, but the US consumer research report in the best TV survey, OLED TV has gone beyond the LCD TV, get the market recognition. In particular, the global business competition in the high-end television market, OLED TV has been the trust of consumers, OLED market is accelerating to expand.
In China, including Skyworth, Konka, Changhong and LG Electronics and other TV manufacturers have launched OLED TV products, in addition, from the beginning of September this year, Philips also launched OLED TV in China, competing for high-end market.
According to the data released by AVV, the retail volume of the color TV market in the third quarter of this year was 11.95 million units, up by 8.9% year on year. The scale of retail sales fell by 5.9% year on year to 35.3 billion yuan. At the same time, by the continuous impact of the Internet brand, the traditional brand is committed to seeking new growth points, and began to move to high-value market. Lu Xiangde predicted that 3 years the global high-end TV market, 50% will be occupied by the OLED.