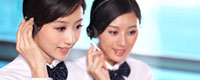 Name: Cassie.Huang
Tel: +86-755-27864416
Fax: +86-755-27864653
Mobile: 15989366182
E-mail: cassie@rxxdisplay.com
Skype: live:cassie_1191
QQ: 2850818618




Company News
>> LGD will build the world's largest OLED lighting panel production line 24th,Feb,2017
LG Display, which has just announced its entry into the OLED lighting market at the end of last year, has once again announced that it will invest in its fifth-generation OLED lighting production line in Gyeongsangbuk-do, Gyeongsang.
LG Display plan in this production line is the world's first fifth-generation OLED lighting production line. As the substrate size of 1000mm × 1200mm, is expected to reach 15,000 per month production. With the original production capacity compared to 30 times. It is expected that the new production line will be put into production in the first half of 2017 and will become the world's largest OLED lighting production line.
OLED is active light-emitting equipment, in addition to can be used as a flat panel display device, in the field of lighting also has a good application prospects. OLED light source and ordinary lighting equipment, compared with low energy consumption, less heat, close to the characteristics of natural light. In addition, OLED with different substrates, can be made transparent, flexible and other new forms, you can break through the current design limitations of lighting, can be applied to more areas.
According to market research firm UbireSearch predicts that the OLED lighting market in 2016 the size of about $ 135 million, then will maintain an annual growth rate of nearly 100% by 2020 will reach 1.6 billion US dollars.