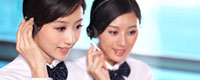 Name: Cassie.Huang
Tel: +86-755-27864416
Fax: +86-755-27864653
Mobile: 15989366182
E-mail: cassie@rxxdisplay.com
Skype: live:cassie_1191
QQ: 2850818618




Company News
>> LCD panel maker AUO to acquire Guanghui want to contend with Samsung LG 5th,Jan,2017
Taiwan's LCD panel maker AU Optronics has announced that it will acquire another well-known LCD panel manufacturer Kwong Fai Electronics in exchange for shares. Kwong Fai electronic shareholders to every 3.5 shares of AU Optronics 1 stock exchange to Friday's closing price of the total transaction volume of 2.2 billion US dollars. The transaction will be conducive to Taiwan's LCD panel makers to South Korea's two major competitors to launch a more powerful challenge.
AUO is the world's third-largest LCD panel manufacturer, the acquisition is completed, the AUO's market share will exceed 19%, significantly narrowing the gap between the two major LCD panel giants in South Korea, Samsung and LG Philips LCD The company in the global LCD panel manufacturers in the first and second.
LCD panel is mainly used in notebook computers, televisions, desktops and other displays and other consumer electronics products. Due to fierce competition in the market and falling prices of LCD panels, M & A and integration in the industry is also a trend. However, for consumers, the transaction is not good news, because the LCD panel prices may be upset because of this transaction. "The gap between AUO and Samsung will be further narrowed after the deal is completed," said Eric Lin, analyst at Yuanta Securities in Taipei. "M & A is good news for the LCD panel industry, where the overall price is too high Weakness and consolidation will help stabilize market prices. "
After the acquisition of Guanghui Electronics, AUO's name remains unchanged. The transaction is subject to approval by both shareholders' general meetings and regulatory authorities and is expected to be finalized by October 1, and the agreement has been approved by the board of directors. AUO can further expand the business through the transaction, Guanghui Electronics for its parent company Quanta computer LCD panel, AU Optronics will take over all of this business. Quanta Computer is currently the world's largest notebook computer manufacturer. "Five years ago, because of the shortage of LCD panels, we built Guanghui Electronics, and now the market has become saturated." AU Optronics has been able to meet all of our needs for LCD panels, said Lin Baili, chairman of Quanta Computer. "In addition, AU Optronics and Quanta Computer also discussed the cooperation in the field of mobile phone manufacturing. AU Optronics and BenQ are BenQ Group, is its subsidiary, BenQ acquired the Siemens mobile phone sector at the end of last year.
After completion of the transaction, BenQ chairman Lee Kuan Yew will continue to serve as AU Optronics chairman, AUO's current president and chief executive officer Chen Hyun Bin will serve as president, Kwong Fai Electronics vice chairman C.C. Liang will serve as vice chairman of AUO. There is no mention of a layoff plan in the deal.