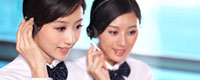 Name: Cassie.Huang
Tel: +86-755-27864416
Fax: +86-755-27864653
Mobile: 15989366182
E-mail: cassie@rxxdisplay.com
Skype: live:cassie_1191
QQ: 2850818618




Company News
>> Samsung will be the fifth generation of LCD production line sold to China 1st,Mar,2017
Confirmed that the Samsung display has decided to sell its fifth-generation LCD panel production line equipment to China, the price of 50.88 million US dollars. After selling the LCD panel manufacturing equipment, Samsung will turn the L5 plant into an OLED production line.
L5 production line is mainly the production of small and medium size LCD panels, such as monitors, notebook screens, 32-inch TV and other products, the monthly capacity of 100,000 to 120,000. But with China's LCD panel manufacturers to improve production, L5 production line has been difficult to continue to profit. As a result, Samsung Electronics stopped its operation at the end of last year and has been looking for business to sell.
At present, Samsung monitors plan to focus on the OLED, rather than small and medium size LCD panel, because last year, Samsung for China's smart phone manufacturers to provide OLED panel has achieved good results. In addition, the Samsung monitor also plans to focus on the surface OLED market, such as smart watches, HMD display, vehicle display and so on. Surface OLED market has just begun to form, with more development opportunities, and may become the future development trend of the industry as a whole.