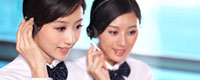 Name: Cassie.Huang
Tel: +86-755-27864416
Fax: +86-755-27864653
Mobile: 15989366182
E-mail: cassie@rxxdisplay.com
Skype: live:cassie_1191
QQ: 2850818618




Company News
>> Samsung AMOLED panel price cuts next year 20% 6th,Mar,2017
Samsung Display is one of the world's most outstanding manufacturers of small and medium size AMOLED panel, we can say that the Korean technology giant AMOLED technology popular played the most important role.
However, the LCD still has its advantages, its price is cheaper. In fact, Samsung's AMOLED panel is about 30% more expensive than the same size LCD display, but according to a recent report from the Taiwan Business Times, the LCD price advantage will no longer exist in the near future.
It is reported that Samsung's small and medium-sized AMOLED panel prices will be reduced by 20%, making it closer to LCD technology. Is this the beginning of the disappearance of LCD?
According to Taiwan Business Times, Samsung is working to reduce its use in the mobile market AMOLED panel prices. The company decided that once the 5.5 AMOLED panel production line depreciation is completed, Samsung will propose a better price and enhance the company's comprehensive production capacity. In 2016, Samsung Display Company is expected to partner several smartphone manufacturers in mainland China, including OPPO, Jin Li, Meizu and Huawei.
It is worth mentioning that the report also confirmed that the recent Samsung is expanding its AMOLED technology customer rumors. There are rumors that Samsung intends to draw its biggest customer - Apple, Apple is said to be around 2018 in the iPhone product line to use this Korean company AMOLED panel.