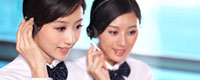 Name: Cassie.Huang
Tel: +86-755-27864416
Fax: +86-755-27864653
Mobile: 15989366182
E-mail: cassie@rxxdisplay.com
Skype: live:cassie_1191
QQ: 2850818618




Company News
>> Foxconn and Sharp will stop supplying LCD TV panels to Samsung 8th,Mar,2017
Gou made a very tough move. He will be in charge of Foxconn and Sharp next year will no longer provide LCD panel to Samsung.
According to sources, Foxconn and Sharp will stop through its joint venture company for Samsung Electronics supply TV display panel.
The joint venture is Sakai Display, located in the western city of Japan Sakai (Sakai). People familiar with the matter said that from next year the joint venture company will stop to supply Samsung LCD TV panel. According to the US financial media TheStreet reported that the plant with an annual output of 10 million LCD panels, half of the supply to the Samsung. This means that half of the revenue of this subsidiary will be affected after canceling the partnership.
According to the Korean daily reported that the acquisition of Sharp Foxconn Samsung each year to provide 5 million (40 inches) TV panel, about Samsung's total TV production capacity of 10%. Especially the high-end models of 60-inch, 70-inch TV panel, Sharp is the only supplier of Samsung. Therefore, Sharp's severance also allows Samsung to consider fixing the sales of some models sold the following year.
In addition, in order to fight against LG's OLED TV, Samsung plans to launch a large-scale next year, quantum dot TV new products, but Sharp's surprise attack, but also to Samsung's quantum dot TV strategy fear obstacles.
"As far as I know, Samsung has asked Sharp to withdraw the decision to interrupt the supply of the panel, but Terry Gou responded," he said, adding that the price of the panel is to be raised, Rose to 2 times (that is, up 1 times).
Terry Gou's response to Samsung surprise. Samsung insiders, Terry Gou made a "irrational move." Samsung also to Taiwan and other Taiwan panel factory to inquire about the possibility of supply panel, but was declined, saying "next year's contract has long been signed."
TheStreet believes that this shows that Foxconn not only dare to challenge their own "regional rivals", the future also need to reduce the dependence on Samsung orders.
The decision coincided with Sharp's revitalization of the television business. Under Foxconn's holdings, Sharp plans to double the global sales of TV sets to more than 10 million units in the fiscal year beginning in April 2018. In this way, Sakai Display panel will give priority to the supply of their own TV.
Reuters quoted the Korean media, said Samsung has decided to contact LG Display to supply its TV panel. However, Samsung and LG is the largest local competitors, the prospects are not optimistic about the fear.
From the origin of the two, this time Foxconn drastic, hit its surprise, but also in the clean up. Out of the mix is ​​always to the same means Samsung has also used Foxconn.