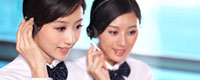 Name: Cassie.Huang
Tel: +86-755-27864416
Fax: +86-755-27864653
Mobile: 15989366182
E-mail: cassie@rxxdisplay.com
Skype: live:cassie_1191
QQ: 2850818618




Company News
>> Soft AMOLED panel market growth looks pretty 18th,Mar,2017
According to UBI Industrial Research's latest report, the key issue and market analysis for Foldable OLED implementation, the flexible active organic opto display panel (AMOLED, including smart watch panels ) Shipments will reach nearly 1 billion units
According to UBI Industrial Research's latest report, the key issue and market analysis for Foldable OLED implementation, the flexible active organic opto display panel (AMOLED, including smart watch panels ) Shipments will reach nearly 1 billion units.
2016 soft AMOLED market size of about 4.9 billion US dollars, is expected to reach 40.8 billion US dollars in 2020, compound annual growth rate (CAGR) up to 70%.
UBI Industrial Research pointed out that Samsung Electronics (Samsung Electronics) with its unique Edge screen design, successfully in the soft AMOLED smart phone market progress, but also cited other competitors have the effect. The edge of the soft AMOLED smartphone market is expected to increase significantly in 2017.
In particular, Samsung Electronics all high-end models are equipped with a soft AMOLED panel, and Apple (Apple) equipped with a soft AMOLED panel iPhone is expected to be launched in 2017. As a result, the flexible AMOLED panel market has a CAGR of 70% and is expected to reach $ 40 billion by 2020.
In 2017, flexible AMOLED panel with a foldable smartphone and dual-side conversion models will also appear in the market.
UBI Research pointed out that in 2017 launched a new fixed soft smart phone and folding smart phone is extremely likely. Especially the early launch of the folding smart phone will be used as an indicator of market reaction. "