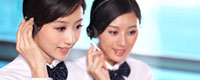 Name: Cassie.Huang
Tel: +86-755-27864416
Fax: +86-755-27864653
Mobile: 15989366182
E-mail: cassie@rxxdisplay.com
Skype: live:cassie_1191
QQ: 2850818618




Company News
>> OLED and LCD panel will coexist for a long time 7th,Jan,2017
Only heard of its shadow OLED TV was finally listed. From the relevant channel was informed that the Samsung 55-inch OLED TV September 16 upcoming. Does this mean that the era of LCD flat-panel LCD is about to pass?
"AMOLED new technology is an extension of the TFT-LCD technology, a variety of semiconductor technology will coexist for a long time." Recently in the fourth International Flat Panel Display Industry Summit Forum, China Optics and Optoelectronics Industry Association LCD Branch Chairman, Said OLED panel will focus on mass production next year.
Domestic panel industry is developing rapidly
Displaysearch statistics show that in 2012, China panel global market share increased from 6% to 9.9%, for the first time tied Japan, South Korea and Taiwan only made the world's third largest flat panel display production. China's market share in 2014 is expected to double again, up to 18.6%. Domestic panel factory BOE, CLP Panda, Huaxing photoelectric 3 panel factory this year, total shipments will reach 42.3 million, the annual growth rate of up to 63%.

"As of the end of last year, China 's flat - panel TV business global share increased by 10%, domestic LCD TV panel self - sufficiency rate of over 30%." Said Peng Hongbing, deputy director of the Ministry of Industry and Electronic Information. It is reported that China has built and under construction in the TFT-LCD production line has 21, including four 4.5-generation line, four 5-generation line, two 5.5-generation line, three 6-generation line and eight 8.5 lines, Reaching 200 billion yuan, annual production capacity will reach 50 million square meters, direct or indirect annual output will reach hundreds of billions of dollars. But also greatly boost the upstream needs of the industry chain, driven by the substrate glass, liquid crystal materials, polarizers, color filters, optical film, touch screen, backlight and other related raw materials, components and related equipment and other upstream industries.
OLED will coexist with LCD for a long time
However, with the recent rumors on the OLED market, the industry for AMOLED products will replace the TFT-LCD production technology, LCD future prospects where there is concern.
In this regard, Wang Dongsheng that, AMOLED TFT-LCD technology in the field of new technology is an extension of a variety of semiconductor technology will coexist for a long time. "AMOLED new products or mass production in 2014, in 2015 after the large-scale domestic market market."He pointed out that the semiconductor display through the semiconductor device independent control of each of the smallest display unit display technology collectively, and semiconductor display technology and products related materials, equipment, devices and related terminal industry chain can be collectively referred to as the semiconductor display industry.
TFT-LCD, AMOLED and flexible display and other new display technologies are based on semiconductor technology, the future development of semiconductor technology and related materials and technology are closely related to the progress. He also said that a variety of semiconductor display technology will coexist for a long time, promote each other, the application of different emphases, the market has its own needs.