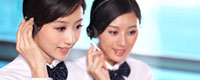 Name: Cassie.Huang
Tel: +86-755-27864416
Fax: +86-755-27864653
Mobile: 15989366182
E-mail: cassie@rxxdisplay.com
Skype: live:cassie_1191
QQ: 2850818618




Company News
>> 08 Q3 global OLED display revenue increased by 60% RiTdisplay leapt to the first 21th,Mar,2017
According to DisplaySearch's latest Q4 quarterly Q4 quarterly OLED Outlook report, the third quarter OLED display revenue is $ 141 million, up 60% over the same period last year, but down 11% from the previous quarter.
Taiwan Chi Mei EL's Chi Mei EL is the second largest supplier of AMOLED, the third quarter of sales to create a record. The largest supplier of AMOLED Samsung SDI will be incorporated in January next year, Samsung's small and medium-sized business unit set up Samsung mobile phone display, its shipments grew slowly, only slightly higher than the second quarter, to 1.7 million units.
PMOLED experienced a strong growth in the second quarter of this year, the third quarter by the mobile phone, small display orders down the impact of shipments fell 22% over the previous quarter. And most of the monochrome PMOLED, but colorful and full color OLED is also popular, resulting in the average OLED screen prices have increased.
"OLED display with attractive performance: wide viewing angle, wide color gamut, fast response time, low power consumption, thin / light weight, wide operating temperature range, improved life in recent years a lot, especially red and green light "The OLED display is still facing fierce competition from TFT LCDs and PM LCDs," said Jennifer Colegrove, director of display technology at DisplaySearch, which is sufficient for most of the electronics applications.
"OLED display industry is undergoing dramatic changes, and many new companies are in this area, and existing companies have expanded production capacity or rich market products, or have changed their strategic focus," added Colegrove.
In Q4's OLED shipments forecast report, DisplaySearch analyzed the changing OLED display industry: shipments of various vendors, AMOLED vs. PMOLED, small molecule vs. polymer, monochrome vs Color vs full color, shipments of various applications such as: display, small display, MP3, car display, digital camera, near-eye, TV and others.
RiTdisplay surpassed Samsung SDI as the first of the total shipments of OLEDs, accounting for 36% of the total market. Samsung SDI according to the second, but according to income to count is the first, mainly due to AMOLED shipments. TDK more than Pioneer to become the third, accounting for 12% of total shipments. Pioneer fourth, accounting for 12%. Univision ranks fifth. Top 5 suppliers accounted for 95% of Q3 OLED shipments in 2008