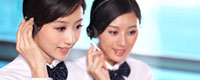 Name: Cassie.Huang
Tel: +86-755-27864416
Fax: +86-755-27864653
Mobile: 15989366182
E-mail: cassie@rxxdisplay.com
Skype: live:cassie_1191
QQ: 2850818618




Company News
>> LCD really OUT it? OLED future to gradually clear 22th,Mar,2017
Recently will always hear friends and relatives around said, do not buy LCD monitors, and other OLED listed it! And then adhere to adhere to, and so on OLED mobile phone it! Do not worry to buy LCD TV, and so on OLED price it! It seems that LCD has OUT, buy LCD has become a very LOW behavior, and OLED has become a synonym for sophisticated.
Do not tease, although OLED is the major manufacturers and users are optimistic, is one of the most high-end display technology, is expected to dominate the future display market, but LCD as a very mature and perfect display technology, it is impossible to be The development of OLED technology quickly replaced. Moreover, OLED some of the details to be improved.
The current LCD monitor is still well developed, each segment of the product are very rich: surface, large screen, wide color gamut, there are high scores, and OLED screen can not do without these elements, but LCD in this area has been able to do Of the good, and has reached the curvature of 1500R, 5K high score, 38-inch giant screen, which all means that the development of LCD grand occasion.
As we all know, OLED has been the slow development of the main reason is the lack of capacity. Only Samsung (small size) and LGD (large size) of the two production lines is unable to meet the many companies looking forward to enter the OLED market, and with the BOE is about to build a new production line, "in short supply" state will be eased.