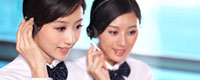 Name: Cassie.Huang
Tel: +86-755-27864416
Fax: +86-755-27864653
Mobile: 15989366182
E-mail: cassie@rxxdisplay.com
Skype: live:cassie_1191
QQ: 2850818618




Company News
>> To the OLED display transition LG began to accelerate business restructuring 23th,Mar,2017
Previously, LG Display president Lv Xiangde in China OLED display industry alliance held by the "2016 China OLED display industry summit," said 2017 will be the global OLED market, a sharp increase in the inflection point. Prior to foreign media news that LG will show its business to make some major adjustments in the future LG will focus on the development of OLED display business. And is adjusting the current departmental structure to accelerate the transition from smartphone and TV product lines to OLED displays.
LG will be television, OLED, IT, mobile phones and AD, the five departments to reorganize, after the reorganization of the TV, mobile phones and IT only three departments. Reported that LG mobile phone sector from the LCD screen to the new plastic OLED screen transition, and said LG will increase in the first half of 2017 OLED screen E5 production line production.
Although the outside world that the future development of OLED, but the constraints of OLED development yield and cost has not been a very good improvement, if the LG's full transition to the OLED, then LG is facing no small difficulties. It is worth mentioning that it is said that the production line OLED screen will be supplied to Apple's next generation iPhone. In addition, LG will also build new E6 P-OLED production line.
In addition, LG TV will also integrate LCD and OLED display business, and IT departments will still for desktop and notebook production LCD display. Finally, it is worth mentioning that LG has announced that they plan to Korea's domestic flexible OLED screen factory investment 1.99 trillion won (about 1.75 billion US dollars), but for the latest business integration reports, LG yet to respond.