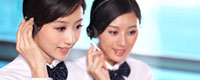 Name: Cassie.Huang
Tel: +86-755-27864416
Fax: +86-755-27864653
Mobile: 15989366182
E-mail: cassie@rxxdisplay.com
Skype: live:cassie_1191
QQ: 2850818618




Company News
>> IPhone display main suppliers are OLED investment 23th,Mar,2017
Rumors generally said that Apple will be in next year's iPhone 8 on the use of OLED screen, recently reported that the company's main suppliers are in the display technology invested heavily. Although Apple is still sticking to the use of LCD panel, but this situation is expected in the new flagship next year to be changed. It is said that Japan Display will adopt a large acquisition to deal with the ever-changing market, the acquisition of the same industry is the Japanese display manufacturer Joled.
Joled was founded in 2015 and is a joint venture between Panasonic and Sony's organic light-emitting diode business, which is intended to achieve lower-cost display mass production technology (one of the two remaining screen manufacturers in Japan).
Japan Display currently owns Joled 15% of the shares, the state-owned background of the "Japan Innovation Network Company" (INCJ) holds 75% stake, Panasonic and Sony only hold less than 5%.
But the Nikkei reported that Japan Display's shareholding would reach more than 50 percent by the end of 2017, and that would cost billions of dollars.
INCJ is also a major shareholder of Japan Display, which will inject $ 650 million into the latter's display business to drive the development of LCD and OLEDs, making the whole more efficient.
Joled is currently focused on medium to large OLED panel business, but its technology still helps Japan Display to manufacture lower cost, more suitable size for smart panel.
It should be noted that, even without the promotion of Apple's next-generation iPhone, Japan Display also has a good reason to increase the investment in OLED technology.
The company in 2012 integrated Hitachi, Sony, Toshiba's panel business, but can not reduce the cost of LCD production, it has been struggling on the profit line.
Plus this year's iPhone7 screen orders lower than expected, the company may also face a series of annual net loss and other issues.
In contrast, Korean competitors (Samsung and LG) in the OLED technology has been a very good accumulation of its products in energy efficiency, color and other aspects are far better than the advantages of LCD. (Even Apple has used OLED screen on Apple Watch)