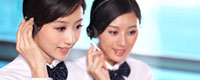 Name: Cassie.Huang
Tel: +86-755-27864416
Fax: +86-755-27864653
Mobile: 15989366182
E-mail: cassie@rxxdisplay.com
Skype: live:cassie_1191
QQ: 2850818618




Company News
>> Significant increase in panel yield OLED will accelerate the replacement of LCD 29th,Mar,2017
Recently, the reporter learned from the LGD, OLED panel yield has reached a level similar to the LCD, which means that OLED replacement of LCD will accelerate.
Data show that the first quarter of this year as Apple Watch panel, the main supplier of LGD delivered 8 million smart watch display, is 8 times the fourth quarter of last year. Market research firm Display Search published data show that the first quarter of the smart watch display market size of about 240 million US dollars, of which LG Display accounted for 186 million US dollars, revenue accounted for more than 90%. Samsung Display ranked second, with a share of 3.1%.
At the same time, the panel in the medical, financial, commercial, transportation and other areas of the application is also warming. Zhang Yu, vice president of domestic panel giant Beijing Oriental, said in an interview: "The future of the screen will be everywhere."
OLED panels are recognized as the preferred technology for next generation display. But the yield is less than the scale effect caused by LCD can not be revealed, the price is difficult to reduce the objective factors that restrict the development of OLED.
Bottlenecks are being broken. Recently, the world's largest OLED panel supplier LGD announced its full HD OLED panel yield has reached more than 80%, and LCD yield to a considerable level.
DisplaySearch expects the total OLED TV panel market in 2015 will reach 1.43 billion US dollars, compared with 2014 (500 million US dollars), compared to nearly 2 times; 2021 market size will reach 7 billion US dollars. OLED in the next 5 - 10 years will go beyond the LCD, usher in a comprehensive popularity.