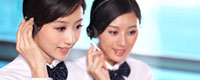 Name: Cassie.Huang
Tel: +86-755-27864416
Fax: +86-755-27864653
Mobile: 15989366182
E-mail: cassie@rxxdisplay.com
Skype: live:cassie_1191
QQ: 2850818618




Company News
>> Continental AMOLED mobile phone panel shipments of ultra-LG and AUO 14th,Apr,2017
China's local panel manufacturers in the third quarter of 2016 total shipments of 1.41 million AMOLED smart phone panels, compared with the second quarter growth of 139%.
The third quarter and EverDisplay, Tianma and GoVisionox AMOLED smartphone panels shipped more than LGD and AUO.
2016 China's domestic smart phone brand manufacturers AMOLED procurement ratio is expected to reach 13.6%. Taking into account the tight supply of Samsung AMOLED display panel situation, 2017 China's domestic AMOLED panel manufacturers are expected to achieve further breakthroughs in the demand side.
AMOLED has truly become the most popular display technology on the smartphone display panel market. In addition to the demand for orders from Samsung Electronics, the strong demand from China's smartphone brand, especially OPPO and Vivo, has contributed significantly to the rapid growth of AMOLED shipments.
And Apple is expected to launch in 2017 the first use of AMOLED display iPhone products, the move is expected in the smart phone market will drive another round of AMOLED display trends, and thus trigger the panel to show the supply chain flexible AMOLED intensive investment.
To panel suppliers, Samsung Display (Samsung Display) is still dominated the AMOLED smart phone market. IHS Markit preliminary survey results show that the third quarter Samsung AMOLED smart phone display panel shipments reached 9.970 million AMOLED panel, accounting for 98.4% of the overall market shipments. Even the upcoming AMOLED iPhone display panel supply chain, the Samsung display will also occupy an important position.
Three China local panel manufacturers AMOLED smart phone panel shipments reached 1.41 million
Nevertheless, the survey data show that China's local panel manufacturers AMOLED display panel supply situation is undergoing significant improvement. The three China local panel makers - EDO, Tianma and Kunshan State (GVO) in the third quarter AMOLED smart phone panel shipments reached 1.41 million, compared with the second quarter of the 59 million show a fast Growth situation.
And Huaguang Shanghai 4.5 generation AMOLED production line from 2014 into the pilot production, becoming China's first mass production AMOLED production line, has now become China's leading local AMOLED display panel suppliers.
At the beginning of 2016, due to the failure to obtain the Samsung display AMOLED display panel support, millet turn to seek and support the support, to sell its first AMOLED intelligent machine red rice pro. Benefit from millet order support, and glow digital AMOLED smart phone panel shipments from 2016 in the first quarter of 20 million rapid growth to the second quarter of 58 million, the third quarter shipments hit the impact of 1 million.
However, due to the reduction in demand for red rice Pro orders, October and glow shipments to millet shipments began to decline rapidly, but backgammon children's safety watches gave Hewlett-Packard's continued order support. October 27, Huawei introduced a 5-inch 720 HD AMOLED display with Huawei Chang 6, Samsung for its main panel suppliers. But taking into account the tight supply situation of Samsung, Huawei has been seeking and glow to become the second supplier. This will be very helpful and the performance of the fourth quarter of glow electricity.
Tianma and Kunshan Guo significant AMOLED production capacity is similar, now has the same capacity for nearly 4K large plate 5.5-generation line AMOLED production line, and continued to expand production capacity. Both the core customers are also coincident, for the local smart phone brand ZTE (ZTE).
In April, ZTE launched a 5-inch 720 HD AMOLED display with the Z910, and the large-scale mass production in Kunshan is still facing a huge yield challenge, Samsung shows its important suppliers. The third quarter, with the Tianma and Kunshan country was the level of improvement, both the total supply ZTE AMOLED display panel shipments of more than 400,000. However, with the rapid decline in demand for Z910 orders, how to obtain continuous order support will be an important challenge for both suppliers.
Although China's domestic AMOLED panel suppliers shipments are limited, can not shake the dominance of Samsung show, but they will become China's domestic smart machine brand manufacturers to provide important second or third supplier support.
Local AMOLED panel manufacturers product specifications and production yield is still much lower than the Samsung display
IHS Markit research results show that in 2016 China's domestic smart phone brand AMOLED purchase is expected to increase to 13.6%. Which OPPO and Vivo order requirements for the important driving kinetic energy, both for the Samsung display of the core external customers. 2016 OPPO smart phone AMOLED purchase proportion is expected to reach 38.7%, while Vivo is expected to reach 40%.
Nevertheless, OPPO and Vivo in the second quarter began to be affected by the impact of AMOLED panel supply. In order to solve the problem of panel shortage, OPPO even in the same R9 series part of the JDI LTPS in-cell display panel, although the thickness of the two panels are not the same.
Other brand manufacturers are more difficult to get enough support from the Samsung display. Meizu has just announced its latest Pro 6 Plus product, using the Samsung 5.7-inch 2K AMOLED display panel. In fact limited by the limited supply, Meizu failed to receive priority support from Samsung, its AMOLED procurement is expected to decline from 17.6% in 2015 to 9.1% in 2016.
Although Samsung is currently the original eight generations of RGB vapor deposition experimental line V1 into 5.5 generation rigid AMOLED capacity, but its scale is still limited, which means that 2017 Samsung display is difficult to fully meet the Chinese brand manufacturers AMOLED panel order needs.
Therefore, despite the local AMOLED panel manufacturers product specifications and production yield is still much lower than the Samsung display, but its rapid increase in supply capacity is still helpful for the local smart machine brand supply chain to provide more choices.