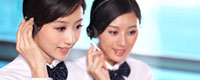 Name: Cassie.Huang
Tel: +86-755-27864416
Fax: +86-755-27864653
Mobile: 15989366182
E-mail: cassie@rxxdisplay.com
Skype: live:cassie_1191
QQ: 2850818618




Company News
>> Mainland construction of 8 OLED panel factory full capacity is also lost to Samsung 18th,Apr,2017
Since APPLE for the iPhone smartphone OLED panel to find a second panel supplier news exposure, the mainland smart phone OLED panel factory investment plans have been released, and the BOE rate first test. The other has set up factories and plans to build a new plant panel factory Huaxing photoelectric, Tianma microelectronics, and glow electricity, Kunshan Guocheng and soft Yu technology.
Optoelectronics Association Industry analyst Chen Yimin said that the global small and medium size OLED panel market to dominate the Samsung, South Korea, Japan, Taiwan and Taiwan panel factory, regardless of open or private that will set up small and medium size OLED panel production line, BOE representative Relying on official funds, Kuangxiang OLED production line; Japanese factory JDI Zeyi "intellectual wealth authorization" way; Taiwan plant is Hon Hai Group's Sharp-led, each panel factory production plan is one by one floating on the table.
According to the Japanese media estimates, by 2020 only, is expected to have eight new cover, expansion plant completed. The new 6-generation line OLED plant each need nearly five billion US dollars, the mainland local governments to attract manufacturers to invest, introduced a variety of subsidies, such as plant land, bank loans, utilities, tax concessions, significantly reduce the cost of building a new plant The required funds, which also contributed to the mainland investment OLED panel reached its peak.
In view of the 2017 Apple has almost been determined to launch AMOLED panel of the new iPhone, the global panel manufacturers are all do not want to share this piece of cake, the mainland is related to panel makers to spend huge sums of money also want a share. But even the mainland's eight AMOLED panel plants are completed, the production line is fully open, the output is still lost to Samsung with an annual output of more than 100 million production, not to mention the rate of yield and competitive price.
As Samsung AMOLED panel technology in the long time and energy, AMOLED panel is now the world's only strong state. Therefore, the next 3-5 years, the global small and medium size OLED panel is still expected to show the world of Samsung.