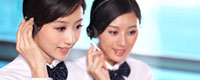 Name: Cassie.Huang
Tel: +86-755-27864416
Fax: +86-755-27864653
Mobile: 15989366182
E-mail: cassie@rxxdisplay.com
Skype: live:cassie_1191
QQ: 2850818618




Company News
>> OLED highbrow: LCD panel continues to evolve is still the mainstream 11th,Jan,2017
With lighter, thinner, and stronger OLED panels in the smartphone and TV markets, liquid crystal (LCD) screens are likely to fade out of the market.
But the LCD panel seems unwilling to retreat, manufacturers are still constantly improve picture quality. At the same time, as the main supporter of ultra-thin OLED panels, Samsung and LG and other companies have been slow to effectively reduce the cost of this technology is difficult to achieve mass production. The two Koreas are showing 55-inch OLED TVs this year, but the price is about $ 10,000, 10 times the size of the LCD TV, and has not yet listed.
Samsung Galaxy S and Note the use of smart phones OLED screen, known as a variety of consumer electronics devices will be fully replace the LCD screen, from TV to the computer, from the notebook to the Tablet PC, to the smart phone. Compared with the LCD screen, OLED energy efficient, more sharp images, ultra-thin size will also enhance the robustness of future mobile devices, and even the same as the newspaper fold, curl.
However, Samsung Display and LG Display and other OLED panel manufacturers have not yet resolved the cost of production, it can not compete in the price of LCD panels.
At the same time, accounting for 90% of the global TV market share of the LCD panel is still evolving, has yet to show signs of market position shaken - less than a decade ago, LCD beat plasma, led the flat-panel TV market.
"OLED still has a long way to go to become a mainstream display, and its size has to increase, and the picture quality needs to be improved," said Chung Won-seok, an analyst at investment firm HI Investment & Securities. "At least in the next two In three years, OLED will still be limited to the small screen market, to be used as a mainstream TV panel, at least until 2014, but even then, and LCD TV competition may also be intense, because the LCD technology is also improving. "
According to market research firm DisplaySearch estimates, OLED display in another 4 years to win the global TV screen market share of less than one-tenth.