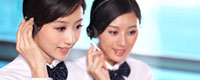 Name: Cassie.Huang
Tel: +86-755-27864416
Fax: +86-755-27864653
Mobile: 15989366182
E-mail: cassie@rxxdisplay.com
Skype: live:cassie_1191
QQ: 2850818618




Company News
>> Continental panel LTPS production capacity: grab LCD and AMOLED business opportunities 21th,Apr,2017
In order to expand production capacity, Chinese manufacturers are actively buying flat panel display (FPD) production equipment, in 2010 the Chinese manufacturers in the flat panel display production equipment costs only 22% of the world, but then continue to grow, it is estimated that 2014 and 2015 will exceed 70 %.
Over the past five years, China's FPD capacity growth compound annual growth rate of 51%, 2010 China FPD production capacity of less than 4% of the world. However, with China's new large-scale LCD factory, it is expected that by 2015 China's FPD production capacity will account for more than 21% of the world. Until recently, almost all of China's mainland FPD production equipment spending are concentrated in a-SiTFT (amorphous silicon thin film transistor) LCD factory, the product is mainly used for display and television. But now, China's FPD manufacturers are trying to quickly to high-end, high-growth LTPS (low temperature polysilicon) TFTLCDs and AMOLEDs products to expand for smart phones and tablet applications.
NPDDisplaySearch believes that the recent Chinese manufacturers are actively for LCD and AMOLED applications to expand LTPS capacity. Ten projects and vendors are now expected to invest in LTPS in 2014 and 2015, and LTPS investments are expected to continue to grow over the next few years. Over the past few months, BOE, Huaxing Optoelectronics, Tianma, Xinli and AUO from Taiwan have developed plans to build a new LTPS plant in mainland China. Some of these LTPS production capacity is aimed at high-resolution smart handheld panel, and some are ready for the AMOLED (organic light emitting diode) display to provide the drive backplane.
Now China's mass production of a-SiTFTLCDs is actually the panel is quickly bulk cargo and one of the reasons for the decline in value. Chinese manufacturers have begun to find high-performance LTPSTFTLCDs and AMOLEDs than a-SiTFTLCDs can provide high and long-term profits. In addition, as local governments want to attract industry-leading manufacturing technology locally, continue to provide financing, create joint ventures with panel makers, and provide other incentives. These factors have made Chinese manufacturers have an unprecedented interest in building LTPS plants.
However, these new plant construction plans can be implemented how much remains to be seen. Now, although China has several LTPS factories, but so far has not really entered the process of mass production. Moreover, LTPS production still has many technical challenges, and applied to AMOLED products more difficult. However, China has a large number of a-SiTFTLCDs, so the final Chinese manufacturers are likely to have the opportunity to shorten the LTPS manufacturing technology learning cycle, in order to have a higher competitiveness. In any case, the ability of manufacturers to different, LTPS manufacturing technology applications than some companies expected time later, and even some companies will abandon the use of this technology, as industry in Japan, Taiwan and South Korea have experienced the same.