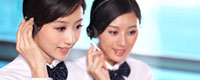 Name: Cassie.Huang
Tel: +86-755-27864416
Fax: +86-755-27864653
Mobile: 15989366182
E-mail: cassie@rxxdisplay.com
Skype: live:cassie_1191
QQ: 2850818618




Company News
>> Samsung executives said next year to stop the supply of LCD panels to Apple 11th,Jan, 2017
Samsung Display (SamsungDisplay) executives said on Monday, Samsung will end with Apple's contract next year, no longer supply the latter to the LCD panel.
Over the years, Samsung has been supplying LCD panels to Apple. But now, more and more scores between the two companies. Industry sources, due to the strict supply chain management structure, Apple is no longer Samsung's "cash cow."
At the same time, Apple is no longer over-reliance on Samsung's LCD panel. By purchasing Samsung LCD panels from Samsung competitors, Apple can also get a favorable price.
"We can not continue to supply LCD panels to Apple at such a big price discount," said the executive. "We have cut back on the number of LCD panels supplied to Apple and will completely stop supplying next year."
Samsung Electronics has won more orders from the Samsung Electronics handset division and Amazon, enough to compensate for the loss of Apple, a person familiar with the matter said.
The first six months of this year, Samsung is Apple's largest LCD panel suppliers, supply more than 15 million. Followed by LG Display, supply of 12.5 million, while the Sharp supply of 2.8 million music.
The source said, and the third quarter of this year, Samsung's supply has dropped to less than 3 million, while the fourth quarter is expected to drop to 1.5 million. In addition, Samsung is not about to be listed iPad Mini panel suppliers.
Analysts said the two companies are about to end the main reason for the partnership is to supply the LCD panel for Apple's profit margins gradually decline. For example, compared with the iPad 2, the new iPad screen, the price per pixel has been cut more than half. Research firm DisplaySearch data show, iPad 2 per pixel price of 0.00063 US dollars, while the new iPad is 0.0003 US dollars.