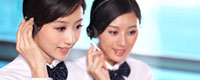 Name: Cassie.Huang
Tel: +86-755-27864416
Fax: +86-755-27864653
Mobile: 15989366182
E-mail: cassie@rxxdisplay.com
Skype: live:cassie_1191
QQ: 2850818618




Company News
>> Although the iPhone 8 with OLED screen but the LCD industry will not die 2rd,May,2017
Mobile phone industry has already been uproar, Apple this year's iPhone 8 will use OLED screen. OLED screen in Samsung's strong promotion has gradually become a trend, so some people worry that the traditional LCD industry is not subject to subversion it?
But not long ago, LG Display CEO Han Sang-beom held in Seoul, Korea Show Association meeting said that this year not all iPhone models are using OLED panels, so the impact on the LCD industry will not be too much, LCD is not Will die, because Apple will not let all the iPhone are using OLED panel.
Apple's annual iPhone production of 220 million to 330 million to the current production capacity of OLED, Apple obviously will not only use OLED as the only display components. Earlier Kaiji Securities analyst Guo Mingchi repeatedly claimed that Apple will be released in September this year, three different iPhone, including two with ordinary LCD panel iPhone 7s and iPhone 7s Plus and equipped with OLED panel, starting at $ 1,000 (about RMB 6880 yuan) of the iPhone 8.
Apple has signed a 60 million surface OLED panel orders from Samsung, another Samsung will provide 70 million flexible printed circuit board this year to Apple. This and the industry is expected this year, Apple will sell 70 million iPhone 8 forecast consistent.