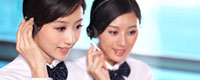 Name: Cassie.Huang
Tel: +86-755-27864416
Fax: +86-755-27864653
Mobile: 15989366182
E-mail: cassie@rxxdisplay.com
Skype: live:cassie_1191
QQ: 2850818618




Company News
>> Samsung denies the split OLED panel business will become the core business 6th,May,2017
According to foreign media reports, the world's largest OLED manufacturer Samsung Display (Samsung Display) will OLED display business from the LCD sector stripping, the establishment of an independent subsidiary. However, the company then denied this rumor.
Samsung denies the split OLED panel business will become the core business
Samsung's LCD company's LCD sector has been losing money due to competitive pressures from other rivals. South Korean media quoted sources informed that the Samsung display company has split out the OLED business, some employees have been transferred to the main OLED business sector. This decision will help Samsung to reorganize the unprofitable LCD sector. However, this does not mean that the company gave up the LCD business, on the contrary they also plan to retain the LCD business, especially the HDTV product line. However, the future of the company will OLED as the personal computer market and large-scale display areas of the core development goals.
It has also been reported that Samsung has received orders from Apple OLED display, and will be applied next year on Apple's new iPhone. Reported that the 2017 Apple iPhone will usher in the 10th anniversary, the company will make an important update to this phone, which includes a surface OLED display. Apple will be through a display screen will fingerprint sensors, cameras and speakers hidden.
At present, Apple only in the Apple Watch using the OLED display. As the world's largest OLED display manufacturer, Samsung monitor is Apple Apple Watch display important supplier. In addition, the company also produces LCD panels for Apple's other products, including the iPhone and iPad. However, there are media that, taking into account the cost and production technology factors, Apple has given up on the iPhone using the OLED display plan.