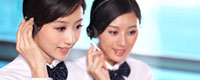 Name: Cassie.Huang
Tel: +86-755-27864416
Fax: +86-755-27864653
Mobile: 15989366182
E-mail: cassie@rxxdisplay.com
Skype: live:cassie_1191
QQ: 2850818618




Company News
>> Korean panel factory generous investment AMOLED 8th,May,2017
Photoelectric Association will point out that the South Korean panel Hutch continued development of active organic light-emitting diode (AMOLED) display panel technology, and put huge resources, Samsung investment in 2016 5.5 trillion won, LG also 4.7 trillion won the spectrum.
Photoelectric Association will show that Apple (Apple) next-generation smart phone iPhone, will soon be abandoned in 2017 both thin-film transistor liquid crystal display (TFT-LCD) panel, change mining AMOLED display panel.
Therefore, the global related AMOLED display panel manufacturers, began to compete in the AMOLED display panel related to the development and manufacturing, hoping to enter the Apple supply chain.
However, the global AMOLED display panel Korean factory thriving, the main use of AMOLED display panel terminal products, almost by the Korean business. Including Samsung Electronics high-end smart phones and tablet PCs, LG Electronics flat-panel TV series, as well as China's smart phone manufacturers - Opel (OPPO) are Korean goods.
Photoelectric Association will emphasize that the current global production capacity AMOLED panel manufacturers, only South Korea's Samsung monitor, LG display two manufacturers. Which Samsung monitors specializing in small and medium size AMOLED display panel, such as smart phone panel; LG monitor specializing in large-size AMOLED display panel, such as TV panels.
In addition, due to Apple in the second quarter of 2016 overall revenue than the 2015 second quarter recession about 14.5%. Its main product sales iPhone sales in the second quarter of 2015 reduced by about 14.9%. Therefore, Apple eager to create a new generation of iPhone mobile phone topic to enhance sales, and one of the topics is to use AMOLED display panel.