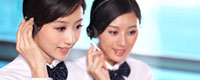 Name: Cassie.Huang
Tel: +86-755-27864416
Fax: +86-755-27864653
Mobile: 15989366182
E-mail: cassie@rxxdisplay.com
Skype: live:cassie_1191
QQ: 2850818618




Company News
>> In order to attract Apple LG biography will be vigorously put into the OLED panel 15th,June,2017
According to Bloomberg, LG Display will invest in OLED display to ensure consolidation with Apple's relationship in the field of displays.
Before the news, Apple will eventually be listed next year on the iPhone 8 mobile phone using OLED display, today, LG Display and Apple on the supply agreement to negotiate the news also shows that LG Corporation to give Samsung LCD screen business Remember heavy fist.
LG has a long time to produce OLED panel experience, and in the field of LCD TV has achieved great success. But rival Samsung on the OLED smart phone screen performance is more prominent, according to Bloomberg reported, LG Display CEO Han Xiang Fan said: "LCD TV with OLED screen compared to LG's OLED device in the small device investment is still lagging behind Other companies, it is undeniable that the flexible OLED screen is the future trend of the mobile field, and we will admit it. "
In order to attract Apple LG is also spell will be vigorously into the OLED panel
Samsung Galaxy S7 mobile phone screen using the Samsung Super AMOLED panel, OLED screen compared with the traditional LCD screen has many advantages in the OLED screen, each individual pixel can own light, rather than the traditional LCD screen as the need for backlight, This makes the display power consumption significantly reduced, while a single pixel in the need to display when the black can be a separate off, which is more than conventional LCD screen display black more real.
However, despite the OLED panel has many advantages, but the traditional LCD panel relative cost is low, also received a lot of manufacturers of all ages, which is Han Fang Fan said LG did not set out the LCD panel production schedule. "We do not have to rely entirely on traditional LCD panels, but we have never considered abandoning the LCD panel business, because the current benefits of OLED panels are less than 10% of the company's total revenue," he said. Is also considering the gradual closure of the older generation of wafer fabs.
Apple's current iPhone is still using LED-backlit LCD LCD panel, Apple is expected in August 2017 conference launch of the new iPhone 8 mobile phone, this phone will be Apple's 10th anniversary of the mobile phone milestone. This year's upcoming iPhone 7 mobile phone may also be a great change in the design.