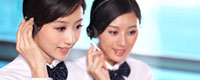 Name: Cassie.Huang
Tel: +86-755-27864416
Fax: +86-755-27864653
Mobile: 15989366182
E-mail: cassie@rxxdisplay.com
Skype: live:cassie_1191
QQ: 2850818618




Company News
>> Samsung Produced part of the LCD production line factory hi turn 19th,June,2017
Taiwan panel makers AUO, Qunchuang recent gains super fierce, following the 29th rose, 30 and both heavy volume Tiaokong soared, there have been rumors that Samsung Electronics (Samsung ElectronicsCo.) Intends to withdraw from the traditional TV LCD panel, instead of focusing on more expensive and beautiful large-scale TV OLED panel, should be the main reason for the double-tiger recently strong.
Barrons.com 30, South Korean media Hankyung pointed out that Samsung plans to (2016) before the end of the 7th generation LCD panel production line "L7-1", this production line about Samsung's overall LCD panel production capacity of 15%, the global production capacity 3%. European Department of foreign investment is also just on the 29th to Samsung Proposed L7-1 production line, the Chinese plant large-size TV panel production capacity has not yet opened on the grounds, increase the AUO, group of investment rating.
On the other hand, Samsung Electronics is about to be for Apple (AppleInc.) 2017 new iPhone supply OLED panel has been rumored for a while, Nomura Securities analyst Yu Okazaki that OLED to 2018 should account for smartphone panel total shipments Of the third of the Japan Display (JDI), Sharp (Sharp) the two Apple LCD panel suppliers quite unfavorable.
Okazaki pointed out that JDI, Sharp are currently developing OLED, ready to enter the production process, which JDI has invested 50 billion yen in Japan Mao factory to build an OLED production line, is expected to begin production in 2018, and Sharp is Most of the cash earned by Hon Hai is used to commercialize OLEDs. However, these Japanese companies, whether it is technology research and development or production experience are behind the Korean opponents, in the Chinese panel manufacturers under the pressure of mass production, JDI, Sharp's business environment is not optimistic.