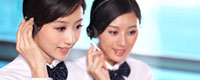 Name: Cassie.Huang
Tel: +86-755-27864416
Fax: +86-755-27864653
Mobile: 15989366182
E-mail: cassie@rxxdisplay.com
Skype: live:cassie_1191
QQ: 2850818618




Company News
>> Grab a single Samsung will vote huge amounts of money to expand OLED panel 20th,June,2017
Japan's economic news (Nikkei) recently reported that Samsung will invest 8 trillion won (about 45.6 billion), expand the OLED display panel capacity. The panel, which is expected to increase Samsung's OLED production by more than 50%, will also allow Samsung to catch the next generation of smartphone shipments, the impact of the panel supply chain.
In order to catch a new generation of mobile phone shipments (the main object may be in advance in 2017 part of the machine a small number of experimental OLED screen iPhone), Samsung is expected to be completed this year to invest. The move will also allow Samsung's total investment in panel over the past three years, from an average of 5 trillion won per year to more than 10 trillion, and Samsung can additionally supply more than 200 million OLED panels to smartphone manufacturers.
This OLED panel supply object in addition to Apple (expected in 2018 will be mass production of OLED panel equipped with iPhone), also contains many Chinese mobile phone manufacturers. As the world's largest OLED suppliers, Samsung OLED investment for the panel, is expected to account for Samsung this year, 80% of panel business, may affect the global mobile phone panel layout, from a stable LCD to colorful OLED.
At present, before the investment is settled, Samsung's annual annual output of the panel is estimated to be 300 million. In contrast, Samsung's smartphone sales in 2010 was 320 million units, as the world's largest smartphone maker, Samsung this year, OLED panel more than 50% of the expansion of the big words, so the Nikkei also pointed out Samsung's move will affect full-year profit.
It is noteworthy that, LG as one of the world's largest supplier of LCD panels, but also intends to invest more than 10 trillion won (about 57 billion) in the OLED panel to compete with Samsung, and to catch up with the Chinese supply chain.