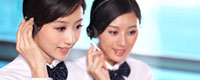 Name: Cassie.Huang
Tel: +86-755-27864416
Fax: +86-755-27864653
Mobile: 15989366182
E-mail: cassie@rxxdisplay.com
Skype: live:cassie_1191
QQ: 2850818618




Company News
>> OLED sales are expected to increase by 7 times LCD panel transition inevitable 23th,June,2017
"OLED" and "quantum dot" originated in the future show a technical battle, the market seems to have given the answer. Industry data forecast, this year OLED TV sales in the domestic market is expected to grow 7 times, while in the US market OLED TV has become synonymous with high-end color TV.
Up to now, the global market has been listed or upcoming OLED TV brand as many as a dozen, of which only 2016 there are five European companies announced to intervene. OLED panel, the main supplier LGD more predicted, OLED TV will occupy the global high-end TV market in 3 years share of 50%.
According to the China Electronics Video Industry Association released the "2016 OLED display industry white paper" (hereinafter referred to as "white paper") pointed out: "OLED organic TV in the Chinese market reputation and acceptance, let us see the OLED era has come, 2016 Is the first year of OLED promotion. "
"White Paper" said, according to China OLED display industry alliance statistics, 2015 global OLED panel shipments 370 million, an increase of 54%; global TV panel shipments 50 million, an increase of 195%. This year, with the LGD two 8.5-generation line out of the TV panel 1.5 million, three times more than last year, while the domestic sales of OLED TV will reach 30 million units, an increase of 7 times. With this phase confirmed, Skyworth TV business vice president Li Haiying, said in an interview with reporters, from January to September this year, Skyworth OLED TV sales grew 667%.
In fact, OLED as a self-luminous organic diode, can achieve transparency, flexibility, folding and other functions, is to achieve a variety of possible future products of the best technology in the domestic market has long been made, including Skyworth, Konka, Changhong, LG Electronics and Philips and other brands recognized. At the German IFA show held on September 2 this year, including China's Skyworth and Changhong, Japan's Panasonic and Germany's Grundig, Loewe and other global nine companies are large-scale display of OLED products.
On the contrary, as the current display of the mainstream LCD LCD TV from 2011 onwards, the growth momentum began to weaken, the last two years of sales is falling into the same year negative growth channel - not only color TV machine business days, the upstream LCD panel manufacturers have also Loss. "LCD TV prices continued to fall, a direct result of LCD machine manufacturers profit decline, loss, objectively accelerated the pace of their transition to the OLED." OLED main panel manufacturer LGDisplayOLED business unit Lu Xiangde last month in Beijing held its strategy According to the conference, in 2017, the company plans to build a large-size OLED production line.
"OLED era approaching faster than expected, rely on light source quantum technology in the final analysis or liquid crystal technology, and electroluminescent quantum dot display technology is still in the concept stage, can replace the LCD can only be OLED. "Appliance industry observers Liu Buchen told reporters that the current OLED panel yield of up to 80% or more, the service life of up to 17 years - previously plagued OLED two bottlenecks have been overcome, the global color TV business layout OLED TV high growth period has been advent.