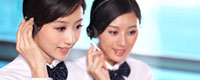 Name: Cassie.Huang
Tel: +86-755-27864416
Fax: +86-755-27864653
Mobile: 15989366182
E-mail: cassie@rxxdisplay.com
Skype: live:cassie_1191
QQ: 2850818618




Company News
>> OLED panel market undercurrent surge LGD will cut Hu Samsung? 30th,June,2017
Recently, according to Korean media reports, LGD will be the future of millet and Huawei supply double curved AMOLED screen, after this screen market by the Samsung monitor company monopoly.
Industry sources, LGD will be the end of this year for the millet supply, and Huawei's supply agreement is still under negotiation. There is news that Huawei will also use from the Samsung display and LGD provided by the hyperboloid panel.
At present, OLED panel market prospects, Samsung OLED panel production in a small area of ​​a dominant. LG exclusive large-scale OLED panel production capacity.
Samsung to promote OLED technology early, it is learned that Apple released in 2017 the new iphone smart phone will also use OLED screen.
LG to meet the needs of mobile phone manufacturers in recent years also increased funds into small size OLED panel areas. Last year in July, LGD announced that it would invest 1 trillion 50 billion won a new code-named E5 6-generation flexible OLED production line. It is reported that the E5 plant can produce 1.5 million 5.5-inch smartphone panels per month.
At present, Samsung for oppo, vivo, Meizu, Huawei and other mobile phone manufacturers to provide OLED screen, but because Samsung as a mobile phone manufacturers and screen manufacturers, relying solely on Samsung supply OLED screen, mobile phone manufacturers supply chain there will be a certain risk.
Samsung's capacity is currently unable to meet the needs of several major mobile phone manufacturers, OLED screen may be out of stock problems. At the same time, due to mobile phones and other downstream intelligent terminal product competition factors, Samsung may be the strategic control of OLED screen supply quantity and time.
According to reports, in 2010 HTC and Samsung positive competition, Samsung will strategically reduce the HTC screen supply, resulting in HTC mobile phone production can not meet the market demand. Therefore, the above situation for LG to grab Samsung OLED panel orders to provide opportunities.
Analysis of the industry, LGD small size OLED production after climbing will supply OLED mobile phone panel for Apple. Apple upstream parts supplier management system is strict, usually the upper reaches of the accessories are provided by at least three manufacturers to share the risk.
Apple's huge demand and supply chain management approach for other panel makers to stay reverie space. At present, Japan JDI and recently Hon Hai (Foxconn) acquisition of Sharp are increasing efforts to invest in OLED industry, aimed at the future access to Apple's large orders.
In addition to capacity competition, OLED technology competition has also entered the white-hot stage.
In the recent SID show week, Samsung demonstrated the latest curl OLED screen with a resolution of 2K and a screen size of 5.7 inches. The display can be curled into a metal bar. Samsung also exhibited a 5.7-inch, 2560 * 1440 resolution, brightness of 420 Nite OLED screen.
Recently, the industry came out Samsung is testing two foldable OLED screen phone, and predicted the fastest will be the end of 2016 will enter the mass production stage, and listed next year.
According to the previous Korean media, Samsung folding smart phone using OLED display, like the same as the book fold, in the normal state of the phone display for the 5 inches, but after opening to be able to reach 7 inches. This time the exhibition can be curled OLED screen, also proved that Samsung has launched this type of mobile phone has been further.
Remove the Samsung, Japan JDI, China Tianma, BOE and other enterprises also exhibited its OLED screen products.
According to the city's IHS data show that the first quarter of this year, 5-inch 1080P AMOLED display panel cost has been reduced to about 14.30 US dollars, compared to the same specifications of the LTPS LCD panel cost is 14.60 US dollars, the cost of decline means The future will have more high-end mobile phone using OLED screen, OLED panel industry competition will become increasingly fierce.