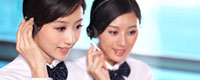 Name: Cassie.Huang
Tel: +86-755-27864416
Fax: +86-755-27864653
Mobile: 15989366182
E-mail: cassie@rxxdisplay.com
Skype: live:cassie_1191
QQ: 2850818618




Company News
>> Samsung doubled the purchase of LCD panels in the third quarter 5th,July,2017
According to South Korea's ETNews reported that Samsung Electronics in the third quarter of 2015 to buy a 1.69 billion US dollars of LCD LCD panel, about twice the purchase volume in the second quarter.
The report says Samsung is preparing for the busy buying season in North America and the needs of the 2016 Chinese New Year holiday.
The total purchases come from a variety of applications, including TV panels, from Samsung Vision Display (VD) and Consumer Electronics (CE).
The report speculates that, due to the recent decline in LCD TV panel prices, Samsung is most likely to increase the panel procurement, especially the 32-inch and 40-inch panels. Due to the high utilization rate from the manufacturer, coupled with the weakening market demand, LCD panel prices continue to decline.