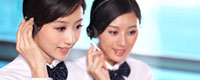 Name: Cassie.Huang
Tel: +86-755-27864416
Fax: +86-755-27864653
Mobile: 15989366182
E-mail: cassie@rxxdisplay.com
Skype: live:cassie_1191
QQ: 2850818618




Company News
>> OLED panel +10.5 generation line display industry twin engine 19th,July,2017
According to the DSCC survey, the market capitalization of the display market in the first quarter of 2017 reached US $ 4.5 billion, up 8% quarter-on-year and up to 106%. The overall equipment market output quarter by 6%, an increase of 93%. DSCC CEO Ross Young said the display industry investment growth, from the OLED panel and 10.5 on behalf of the two major investment.
Display equipment quarterly investment profile
OLED panel in the smart phone application growth, demand growth also stimulated investment increase, DSCC OLED panel investment boom is expected to continue for 5 years. In addition to rigid OLED panels, the future major investment will focus on flexible OLED panels, to achieve flexible folding products can form, these products can OLED panel manufacturers and mobile phone brand manufacturers to bring higher profits and revenue, It is more difficult to replace the market. In addition, more than 60-inch large-size panel and 4K ultra-high resolution panel supply tight, panel factory throw money to invest 10.5 plants, 10.5 plant investment is higher, but also to promote a high investment in the display.
Equipment maker Canon in the first quarter of 2017 to 16% of the city accounted for a leading equipment manufacturers, the annual growth rate of more than 500%, in the yellow and evaporation equipment category to obtain more than 50% of the market accounted for. Canon has been outperforming Nikon for the first time since the third quarter of 2014, and its subsidiary Tokki has dominated the OLED vapor deposition equipment market. (AMAT) is ranked second in the field of PECVD packaging for CVD and flexible OLED machines. SFA automation equipment to Samsung, so ranked third. It is noteworthy that South Korea and the mainland plant is also actively grab the market, automation equipment grows fast, more and more South Korea and mainland manufacturers compete for automation equipment. Ross Young believes that strong investment in equipment investment will continue from 2017 to 2018, 2018 will also maintain strong growth.
DSCC estimates that OLED panel capacity compound annual growth rate of up to 40%, 2017 annual capacity of about 12 million square meters, 2021 will reach 41 million square meters. Flexible OLED panel capacity compound annual growth rate of 82%, 2021 will reach 23 million square meters, accounting for about 56% of the overall proportion of OLED. Flexible display OLED production capacity is expected to catch up with LTPS LCD input capacity in 2019.
According to estimates, if there is no factory closed, LCD panel capacity growth rate of about 6.6%, the mainland 2017 annual production capacity crown, to 2021 annual production capacity accounted for even up to 50%. 8.5 on behalf of the line long-term dominant market, but the 10.5 line will start production from 2018, is expected in 2021 more than 6 lines, the market share of more than 15%, 6-generation line market maintained at 15%, 5 On behalf of the line below the old generation line market will fall below 2%.