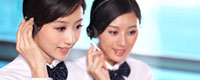 Name: Cassie.Huang
Tel: +86-755-27864416
Fax: +86-755-27864653
Mobile: 15989366182
E-mail: cassie@rxxdisplay.com
Skype: live:cassie_1191
QQ: 2850818618




Company News
>> Samsung to be off part of the LCD production line Taiwan plant Hey turn 19th,Jan,2017
Samsung Electronics Co., Ltd. (Samsung ElectronicsCo.) Plans to withdraw from the traditional television with the rumors that Samsung Electronics Co. (Samsung Electronics Co.) plans to withdraw from the traditional TV with the recent rise of super-ferocious, following the 29 rose, LCD panel, instead of focusing on more expensive and beautiful large-screen TV OLED panel, panel should be the main reason for the recent double tiger.
Samsung is planning to close the 7th generation LCD panel production line "L7-1" by the end of this year (2016), which accounts for about 15% of Samsung's overall LCD panel capacity, the global production capacity of the 3%. European Department of foreign capital has just been on the 29th to be off Samsung L7-1 production line, the Chinese factory large-size TV panel production capacity has not been out of the grounds, up AUO, a group of investment rating.
On the other hand, Samsung Electronics will soon be Apple (AppleInc.) 2017 new iPhone OLED panel has been rumored for a while, Nomura Securities analyst Yu Okazaki that, OLED to 2018 should account for the total smartphone panel shipments Of the third, which Japan Display (JDI), Sharp (Sharp) the two Apple LCD panel suppliers rather unfavorable.
Okazaki pointed out that JDI, Sharp are currently in the development of OLED, ready to enter the mass production process, which JDI has invested 50 billion yen in Japan to build an original OLED test production line, is expected to start mass production in 2018, and Sharp is The majority of the cash infused by Hon Hai to OLED commercialization. However, these Japanese industry, whether it is technical research and development or production experience are lagging behind South Korea's opponents, large-scale production in China under the pressure of panel makers, JDI, Sharp's operating environment is not optimistic.