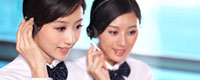 Name: Cassie.Huang
Tel: +86-755-27864416
Fax: +86-755-27864653
Mobile: 15989366182
E-mail: cassie@rxxdisplay.com
Skype: live:cassie_1191
QQ: 2850818618




Company News
>> Chinese Academy of Sciences Ouyang Zhongcan: OLED may not be able to replace the LCD 19th,Jan,2017
Currently, OLED continues to move forward to a higher resolution and flexible direction of evolution; LCD is also innovative, to a higher definition, larger size, low-cost direction. OLED and LCD who with Commander? OLED really can replace LCD? On June 23 at the "2016 Strait (Nanjing) New Display Industry Summit Forum", the Chinese Academy of Sciences Ouyang Zhongcan pointed out that, OLED and LCD have their own development.
"OLED and LCD on the controversy is not the first time." Ouyang Zhongcan said, "Many years ago, an economist said OLED to replace the LCD all day, and later found that he is to fry 'fire' stock market. There are stock analysts in the hype, said OLED to replace LCD.
Currently on the OLED TV and the existence of controversy on quantum dot TV, on behalf of enterprises is Skyworth and TCL. It is reported that Samsung will skip OLED TV directly into the QLED. DisplaySearch recently released a report, is expected in 2015 to 2019, OLED market will be 93.4% compound annual growth rate of growth. Skyworth side said that in 2016 only one Skyworth OLED TV sales can grow 10 times, the latest by 2019, OLED products will replace the LCD TV, as the mainstream color TV market.
Ouyang Zhongcan stressed that three years ago, Samsung claimed OLED TV to do, but now Samsung does not immediately implement the OLED TV program, but to do quantum dot TV, more inclined to LCD.
"OLED-Info newsletter" The above comment is also worth considering, the comment reminded: to prevent the waste of money wasted. Ouyang Zhongcan said, South Korea's production line built earlier than mainland China, mostly a-Si, while China is a low-temperature polysilicon, more competitive than South Korea, South Korean manufacturers want to buy other equipment, equipment, money .
The current process of LCD is determined, while the OLED process is not determined. In addition, life is a weakness of OLEDs. A theoretical physicist's explanation: According to quantum theory uncertainty principle, the energy level width and the energy life of the product is constant, the energy level inversely proportional to the wavelength, so the blue light life is shorter than red, OLED with a long time will become "red" . Ouyang Zhongcan explained that the same energy under the red and blue, blue light is weak, short life. The future of mobile phone use more and more time, OLED mobile phone screen will also become "red-faced" mean? So OLED can not replace LCD.
Ouyang Zhongcan said that some people will be the best OLED TV 4K LCD TV last year were compared, OLED TV in black, brightness, viewing angle was the upper hand. But there are also points to point out: "The choice of a TV depends entirely on the use of the picture quality and dazzling film experience, OLED TV in theory superior, this is due to its unprecedented black level and picture reproduction degree. , The feature comes from the cost.If the screen is only used to watch the general content and music, then 4K TV is the best for you.