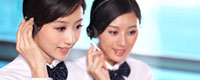 Name: Cassie.Huang
Tel: +86-755-27864416
Fax: +86-755-27864653
Mobile: 15989366182
E-mail: cassie@rxxdisplay.com
Skype: live:cassie_1191
QQ: 2850818618




Company News
>> A new generation of mobile phone OLED panel market Samsung will monopolize the supply chain 19th,Jan,2017
According to the "Nihon Keizai Shimbun" reported that South Korea's Samsung Electronics since 2008, the production of smart phones with OLED panels, and for their own smart phones. In the future, Samsung will not only OLED panels will be used in high-end smartphone models, will extend to the low price and most other models, and will actively promote the case of export, OLED panel has been developed in Japan Manufacturers, such as SONY has launched the product areas, Samsung will dominate the market monopoly.
A new generation of mobile phone OLED panel market Samsung will monopolize the supply chain
According to the report, since the OLED panel is a new generation of displays after the liquid crystal panel, the voltage is applied so that the organic compound emitting light can display the image. Substrates can be glass and resin materials, can be processed into a variety of shapes, so for the LCD TV and smart phones and other 3C products opened up the possibility of diversity of design. Compared with the LCD panel, OLED panel is more deep black development, brightness and contrast are more prominent.
However, OLED panels to large areas in the TV with the panel to improve the production yield is very difficult. South Korea's LG Group has developed a self-panel structure, and mass production, but the cost is very high, so that the popularity of OLED TV process is very slow. At present, TV and mobile phone with OLED panels, are in need of high vacuum equipment, "evaporation" approach to production. The future, if the companies are studying the production of the printing method to be successful, the cost is expected to decline significantly, for the popularization of the product and the price of the absolute by the absolute help.