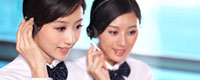 Name: Cassie.Huang
Tel: +86-755-27864416
Fax: +86-755-27864653
Mobile: 15989366182
E-mail: cassie@rxxdisplay.com
Skype: live:cassie_1191
QQ: 2850818618




Company News
>> To meet the OLED: iPhone 8 3D touch function innovation 5th,Feb,2017
Kaimi Securities analyst Guo Mingchi today released a report, which outlines the iPhone 2017 released new products to further predict the iPhone, including new biometrics, and the newly designed 3D flexible OLED display for 3D touch to provide better Of the support structure.
According to the report, Apple may switch from the current FPCB sensor with a higher sensitivity of the thin-film sensor to provide a better 3D touch user experience. In addition, Guo Mingchi expects the new OLED iPhone will be equipped with flexible OLED panels. In order to avoid the pressure of the 3D touch to deform the flexible OLED panel, a sturdy metal structure will be placed under the thin film sensor to provide better support.
In addition, Guo Mingchi that Apple is developing a new touch recognition technology to meet the full-screen (zero frame) shape design, and improve transaction security. The existing under-glass fingerprint identification design does not meet the full-screen form factor design requirements, so placing a "lower panel" is required. As a result, Apple switched from the current capacitive to the optical system, although the technology is still in the early stages of development, in fact, OLED panel makers will have to provide customized design for Apple, Guo Mingchi that in terms of customization, Apple has bargaining power .
To meet the OLED: iPhone 8 3D touch function innovation
Guo Ming pool that, in order to enhance security, fingerprint identification system will eventually be face recognition system instead. However, if the technical challenges can not be overcome, Apple will use a combination of fingerprint and face recognition solutions.