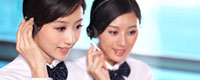 Name: Cassie.Huang
Tel: +86-755-27864416
Fax: +86-755-27864653
Mobile: 15989366182
E-mail: cassie@rxxdisplay.com
Skype: live:cassie_1191
QQ: 2850818618




Company News
>> South Korea's two major panel makers OLED production increased rapidly 9th,Feb,2017
South Korea's Samsung Display (SamsungDisplay) and LG Display (LGDisplay) rapid increase in the proportion of OLED production; through the existing liquid crystal display (LCD) production line into OLED way, so that equipment investment time and money spent to a minimum, While the production efficiency to the highest.
According to the Korea Electronics News (ETNews) reports, Samsung monitors from the end of 2015, will produce small and medium size information technology (IT) LCD panel 5-generation L6 production lines into oxide-based OLED production line. The 7-generation L7 line is also being considered for OLED conversion.
While the human LCD is also fast conversion to OLED. Recently in order to produce flexible (Flexible) OLED, A3 production line for a two-stage investment, but also the production line of LCD manpower to the OLED. It is understood that the new transfer to the OLED production line with more than 1,000 people.
Samsung monitors will be 8 generations of the following LCD production line converted to OLED at the same time, LCD architecture, small and medium size IT panel business has a smaller proportion of the trend. Samsung monitors aimed at notebook computers (NB), flat panel computer (Tablet PC), monitors, automotive and other OLED applications have not yet entered the field, plans to further expand the supply of OLED panels.
South Korea industry sources pointed out that with Samsung Electronics (SamsungElectronics), vice president of the right of five-hyun, Samsung representatives, the delay before the TV OLED technology and mass production investment opportunities will be expected to be specific.
On the other hand, LG Display (LGDisplay; LGD) in the face of mainland demand for OLED TV increased, the existing LCD production line is converted to TV with OLED. In addition to mass production 8-generation OLED panel E3 line, the second half of 2015 by the LCD to OLED E4 line has begun to move, the current monthly production capacity of up to 34,000.
LG Display also plans to increase in the second quarter of 2017 production of 8 generations of OLED panels 25,000.
Industry analysis, in order to produce low-temperature polysilicon (LTPS) LCD-based small and medium sized IT panel business, in principle, will be gradually converted to OLED, LGD that once the flexible OLED market in the smart phone market, LTPS LCD will There is a phenomenon of excess supply.
So LGD LTPS LCD production line will be converted to flexible OLED, in order to seize new market opportunities; Gumi automotive and lighting with OLED production line will also determine to expand investment, although the time and scale is uncertain, but in 2017 is likely to Paju invests in flexible OLED devices.
Samsung OLED display panel production costs have been close to or even lower LCD. South Korean panel makers want to throw off the hot pursuit of the mainland industry, won the OLED industry initiative to replace the current rigid OLED market, the LCD market, to flexible OLED Raiders high (translated) Order market will be the most effective.