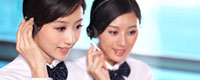 Name: Cassie.Huang
Tel: +86-755-27864416
Fax: +86-755-27864653
Mobile: 15989366182
E-mail: cassie@rxxdisplay.com
Skype: live:cassie_1191
QQ: 2850818618




Company News
>> 10 generations of manufacturing OLED panel costs will be reduced by 35% 16th,Feb,2017
The high-end TV market is turning to 65-inch, but the 65-inch OLED TV panel manufacturing costs, 90% higher than the LCD panel 55-inch panel. The main reason for the higher costs is that the glass efficiency is too low and production in the 10-generation plant will result in a 35% reduction in manufacturing costs.
Jimmy Kim, senior analyst for IHS Display panel materials and components at market research firm, said that since the introduction of its first 55-inch OLED TV, the cost of manufacturing OLED TV panels has been declining year-on-year with the increase in production.
Nonetheless, the cost gap between the 55-inch UHD LCD panel and the OLED TV panel is estimated to be as high as 100 to 200 percent. As the OLED is still room for improvement, and LCD panel production technology has been almost mature, the cost gap is expected in the near future to further narrow.
Jimmy Kim pointed out that OLED TV manufacturing needs more than 8-generation line larger production, 65-inch UHD OLED TV panel in the 8-generation line manufacturing cost estimates will reach 1,300 US dollars.