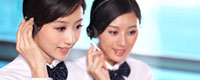 Name: Cassie.Huang
Tel: +86-755-27864416
Fax: +86-755-27864653
Mobile: 15989366182
E-mail: cassie@rxxdisplay.com
Skype: live:cassie_1191
QQ: 2850818618




Company News
>> OLED panel demand ramming South Korean material manufacturers expansion into 6 percent 17th,Feb,2017
Idemitsu Kosan Co., a global developer of OLED materials, announced today that it has adopted OLED panels for large-size televisions in recent years, and it is expected that future OLED panels will be further popularized Car display and other purposes, driven by demand for OLED materials, so the resolution of 100% funded subsidiary of "out of electronic materials Korea" belongs to the OLED material factory to increase production investment, the South Korean OLED material from the current capacity of 5 tons a substantial increase of 6 Into the 8 tons.
The above-mentioned production project will be completed this month (December 2016), is expected to be completed in the first half of 2017, and to be completed after the completion of the project, the output of the overall OLED material will be from the current 7 tons A substantial increase of 4% (43% increase) to 10 tons.
The OLED material factory, which is located in Shizuoka Prefecture, Shizuoka Prefecture, Japan, was completed in April 2007 with an annual capacity of 2 tons. After the establishment of "Optoelectronic Materials Korea" in South Korea in October 2011, various OLED materials were supplied to the world OLED panel factory.
According to Castrol XQ global winners system offer, the light rose 1.78 percent on the 8th, closing at 2,972 yen, a record 9 years (December 26, 2007) closed a new record.
Samsung Media etnews reported that Samsung sprint OLED smart machine panel sales, its panel factory Samsung Display will improve the hardness of OLED production capacity. The industry estimates that the A2 plant's hard OLED production will increase from the current monthly production of 180,000, next year increased to 19 million per month production.
Ubi Research estimates that OLED usage in the world will increase year by year, from 16% in 2016 to 23% in 2017. 2020 OLED in the wisdom of the machine market will account for more than half, up to 54%. In addition, Ubi expected, flexible OLED will gradually popular, 2021 OLED smart machine panel, 70% are flexible panels.
According to reports from AppleInsider, Apple has repeatedly predicted the trend of Apple product trends KGI recommended well-known analyst Guo Ming pointed out that Apple is expected to launch in 2017 iPhone may have iPhone 7s and iPhone 8 2 versions, a total of 3 models, were equipped with 4.7-inch LCD screen iPhone 7s, 5.5-inch LCD screen iPhone 7s Plus and OLED panel equipped with iPhone 8 (size between 5.1-5.2 inch).
The Wall Street Journal (WSJ) reported on Nov. 28 that Apple will soon launch a iPhone product with a curved screen in 2017. According to a number of suppliers who have a relationship with Apple, they have been asked to add thin OLED panels, and Was asked to provide than the Samsung OLED panel has a higher resolution of the test works to expect and Samsung Galaxy smart phone to play the difference.
Apple's Apple intelligence website iPhone Mania November 29, said Patently Apple's report pointed out that because Apple (Apple) 2017 sale of the iPhone 8 may be equipped with OLED panel, resulting in insufficient supply of OLED panel, so the wisdom of China's mobile phone factory will Aggregate the OLED consortium to ensure the supply of OLED panels. Huawei and VIVO, OPPO parent company backgammon (BBK) and flexible OLED panel startup Royole will alliance, in 2017 on the flexible OLED panel for new investment.
It is reported that BBK has set up a flexible OLED panel special company MGV, according to industry sources, MGV may be in 2017-2019 period to build a capacity of 60,000 OLED panels; In addition, Royole is expected to 2017 - 2018 years have a capacity of 45,000 OLED panels per month.