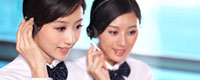 Name: Cassie.Huang
Tel: +86-755-27864416
Fax: +86-755-27864653
Mobile: 15989366182
E-mail: cassie@rxxdisplay.com
Skype: live:cassie_1191
QQ: 2850818618




Company News
>> Korean plant to accelerate OLED investment to reduce LCD production capacity 18th,Feb,2017
(LGD) said today that it will continue to convert LCD capacity to active organic light-emitting diodes (AMOLED) to avoid the expansion of LCD production capacity, especially Huaxing photoelectric also to cover 11 generations of plants, in the face of the threat of the mainland, LG Display (LGD) Open the mainland in the LCD production capacity competition. Legal persons believe that short-term Korean factory actively into the AMOLED, will help reduce the excess capacity of LCD concerns.
However, the mainland is also actively expanding investment in AMOLED six generations of plants, and began to threaten the Korean plant in the OLED leading position, LGD that the mainland is indeed a rapid investment and increase OLED production capacity, but OLED competition is not only capacity, but in Human, patent and technology and other aspects should be complete, LGD OLED still has a leading edge, the mainland is not easy to catch up.
The face of Apple will be published in 2017 OLED screen using the iPhone, LGD is currently actively expanding the OLED substrate OLED production capacity, and quickly to the LCD capacity to OLED to meet the huge demand, as soon as possible to become Apple OLED screen Second supplier.
In addition to LGD, the Samsung monitor will be closed in November 2016 a seven generations of plants, the plant used to produce OLED screen, the same for Apple, South Korea two panel faucet, invariably enter the OLED, synchronous reduction of LCD production, To help the global LCD supply and demand balance, short-term on the AUO and group of Taiwan and other Taiwan-based panel factory, there will be positive help.