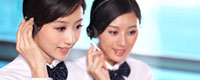 Name: Cassie.Huang
Tel: +86-755-27864416
Fax: +86-755-27864653
Mobile: 15989366182
E-mail: cassie@rxxdisplay.com
Skype: live:cassie_1191
QQ: 2850818618




Company News
>> hen the panel industry is in a downturn, Taiwan's PMOLED panel maker Sic Bo Technology will be listed in January next year. 4th,Jan,2018
Taiwan's first franchise OLED panel Sic Bo Technology will be listed in the first quarter of next year. Haobao Technology (8104), a panel manufacturer under the Jude Group, officially passed the listing review case. It is expected to be officially transferred from Xinggui to the first quarter of next year. In the downturn of the panel industry, a new blood will be injected from Suibao Technology. In terms of profitability in the past few years, it has also broken the negative evaluation of PMOLED as a sunset industry.
Different from other TFT-LCD panel factories in China, Shunbao Technology has been cultivating PMOLED (Passive Matrix OLED; PMOLED, Passive Organic Light Emitting Diode) for many years since its establishment in 2000. It has experienced many cycles of cycle and end product innovation. It is understood that the overall PMOLED is suitable for a small amount of production, and the competition strategy of the large-scale production of TFT-LCD in the Red Sea is very different.
Haobao Technology currently holds the majority shareholder of Jude, with a shareholding ratio of 46.24%. Other major shareholders include 8.29% of Jude, 7.84% of Boao Technology, 7.6% of Encore, etc. Chairman and CEO are Ye Chuijing. From the financial point of view, in 2016, 2017 and the first half of 2018, the net profit after tax was 5.7 yuan, 6.43 yuan, 3.04 yuan, and the current share capital was 610 million yuan. As of the end of the second quarter of this year, the net value per share was 31.35 yuan.
The main customers of Sic Bo Technology include Garmin and Huami Technology. In the early days, it successfully introduced DuPont DuPont, GE, and Japan Shuangye Electronics Co., Ltd., and obtained the US-based Kodak and Nissho Sanyo OLED patent license.
Suibao Technology said that the current production capacity has four production lines of 370*470mm, providing 15,000 pieces of substrate capacity per month. In addition, in the first half of 2016, two additional 400mm*400mm capacity will be added, and the monthly increase will be added. 3000 substrates, and in 2017, due to the increase in orders, the production line equipment was expanded to support the production capacity, and the equipment was adjusted to solve the bottleneck of the production line and reduce the production cost, thereby purchasing or assembling equipment to increase the production capacity. Up to 24,000 substrates per month, we continue to maintain the industry's largest capacity and supply orders to customers around the world.
The PMOLED produced by Suibao Technology is not the same as the first-line manufacturers including LG, Korea, BOE and so on. AMOLED is less suitable for displaying dynamic images, and the reaction speed is relatively slow, with small and medium size as the main market. And the production cost is lower, the cost of production equipment is only about one-tenth of that of AMOLED, and the price of the product is less than one-fourth of that of AMOLED. At the same time, it has power saving and is suitable for a small number of diversified products, such as OLED lighting. Transmissive displays, flexible displays, etc., mainly include consumer, automotive, industrial control, computer peripherals, medical peripherals and communications applications.
AMOLED display quality is better, the reaction speed is faster, and it can develop various sizes of applications, up to the requirements of TV panels, suitable for a large number of products, the disadvantage is high cost and power consumption.
Currently, the main display market is dominated by TFT LCD, OLED and STN. Micro-light emitting diodes (Mini LEDs) are available in mass production displays. Micro Light Emitting Diode Displays (Micro LEDs) are not yet in mass production. The main products of TFT LCD, AMOLED, Mini LED and Micro LED are focused on medium and large size TV panels, smart phone displays and smart watches. PMOLED and STN focus on small and medium size displays.
The PMOLED structure is simpler than AMOLED, Mini LED and Micro LED, and has low production cost. It does not need to use a liquid crystal panel process, and is mainly applied to a small-sized display. The material and production cost of the AMOLED are high, and the Mini LED is still in a small amount of trial production. The yield has not yet been in control, and the Micro LED is still in the development stage of massive transfer technology, and has not yet been in mass production.
PMOLED is mainly used in display products below 3 inches. The main application products are wearable devices, STBs, and small-size display screens such as digital homes. Therefore, the application range of PMOLED products overlaps with STN and has its substitutability.
Compared with STN, PMOLED is self-illuminating and power-saving, and has excellent display effects such as viewing angle, contrast, resolution and fast response. PMOLED is also smaller than STN in terms of module volume, and it is easier to meet customer product requirements when customized. Because PMOLED has self-illumination, low power consumption and high reaction speed, some high-end products have replaced STN by PMOLED. In addition, the wide viewing angle and wide temperature range are also in line with the needs of medical and industrial control markets.
Sic Bo Technology said that the company is actively expanding the new application of PMOLED panels to avoid the killing consumer market, including electronic bracelets, e-cigarettes, home appliances, medical supplies, etc., to diversify the risk of rapid changeover in the life cycle of a single application market.
In terms of long-term OLED development, in addition to the original display industry, its technology can also be applied to the lighting market and is subject to the development trend of many manufacturers. California market research firm ElectroniCast Consultants report data show that 2020 global sales of OLED lighting will reach 34 billion US dollars, the total output value is expected to soar to a maximum of 6.7 billion US dollars in 2023, followed by a decline in unit price, is expected to fall back to 2025 $5.5 billion.
In the past 10 years, PMOLED manufacturers have been reduced from 10 in the world to a handful of suppliers today. In order to ensure market competitiveness, Shunbao Technology has been working on various new technology development and market product technology research for many years. This strategic goal ensures high development profit and market share in the initial phase of the new product life cycle.
Shunbao Technology said that PMOLED has been regarded as a sunset industry after the rise of smart phones and the folding mobile phone was eliminated. However, after the smart bracelet market gradually expanded, it was relatively cheap, light and power-consuming. It is equivalent to AMOLED, so it has become the mainstream technology of low-end intelligent wristband panels, and even once it is in short supply.
Although PMOLED panels are still dominated by monochrome displays, they are sufficient for mid- to low-end consumers. In addition to mainstream consumer products such as smart bracelets, PMOLED panels have recently introduced industrial control, automotive displays and audio applications that originally used super twisted nematic liquid crystal displays (STN LCDs) and vacuum fluorescent tubes (VFDs). As well as emerging product markets such as e-cigarettes, market demand has resurfaced.
According to IEK research by ITRI, the PMOLED panel industry continues to adopt a diversified business strategy. The distribution of products is dominated by smart bracelets, most of which come from customized products such as Nike and Fitbit. Type products are highly customized, and the quotations are mostly based on contract prices, so the price fluctuations are small and the revenue performance is stable.
Secondly, the products that accounted for a large number of shipments were information display panels for household appliances, ranking second in terms of shipments throughout the year. The reason for the steady increase in shipments was due to the replacement of TN and STN.
The main product application categories of Sic Bo Technology include medical instruments, industrial instruments, automotive applications, set-top boxes, wearable devices, Banking (U-Key), Home Intelligence, etc., in addition to enhancing OLED self-illumination, wide viewing angle, operating temperature and high response speed In addition to the characteristics, it is also actively committed to process optimization, yield improvement and implementation of the original material localization strategy to meet customer demand for cost.