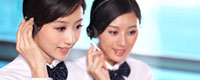 Name: Cassie.Huang
Tel: +86-755-27864416
Fax: +86-755-27864653
Mobile: 15989366182
E-mail: cassie@rxxdisplay.com
Skype: live:cassie_1191
QQ: 2850818618




Company News
>> Expose Xiaomi's mysterious new machine into the network! Using OLED display, is expected to debut in July 29th,June,2021
On the morning of June 19, a well-known blogger @Digital Chat revealed that a model of Xiaomi's "K9D" has been launched on the Internet, and said that this is a thin and light new machine that everyone is looking forward to.
Combining with the previous news, it is very likely that the new thin and light machine that entered the network this time is the CC series that Xiaomi has put on hold for a long time, and the new machine may be directly named Xiaomi CC11.
It is reported that the Xiaomi CC series caused quite a stir when it was launched in 2019. At that time, the Xiaomi Mi CC9 Pro first released a 100-megapixel main camera, and also sent DXOMARK for testing. It was tied with the Huawei flagship in DXO score and tied for the first place. Become one of the most powerful camera phones at the time.
This is also the production of Xiaomi's imaging system. Since then, Xiaomi has started the journey of DXO dominance, and each generation of flagship can be ranked in the top camera camp.
Although the Xiaomi CC series has been shelved for a long time, Wei Siqi, the Xiaomi product manager who was responsible for the CC series before, revealed that the CC series will definitely release new phones and will still bring the experience of taking pictures.
According to previous reports, Xiaomi is developing a new camera with the main image, code-named CAS.
The report pointed out that this new machine will be named Xiaomi CC10, it supports 12x optical zoom, 120x digital zoom, which will be the highest digital zoom function of the mobile phone so far.
In addition to the use of periscope telephoto, Xiaomi Mi CC10 will continue to continue the 100-megapixel main camera specification, and will be equipped with Samsung's latest generation of 100-megapixel sensor, and the image quality and experience will be improved again.
As for the configuration, it is revealed that Xiaomi Mi CC10 will use OLED display, the first Qualcomm Snapdragon 775G mobile platform, equipped with 8GB of memory.
The aircraft is expected to officially debut in July, which is worth looking forward to.