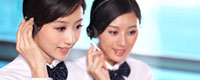 Name: Cassie.Huang
Tel: +86-755-27864416
Fax: +86-755-27864653
Mobile: 15989366182
E-mail: cassie@rxxdisplay.com
Skype: live:cassie_1191
QQ: 2850818618




Company News
>> LCD has lost again! Apple OLED iPad exposed, configuration is quite high 12th,July,2021
On July 8th, the Display Supply Chain Consultant (DSCC) stated in its latest OLED shipment report that Apple will release its first 10.9-inch OLED iPad Air in 2023.
According to previous news, Tianfeng International analyst Ming-Chi Guo and Taiwanese media DigiTimes, which is closely related to the supply chain, predict that Apple will release its first OLED iPad in 2022.
In addition, as early as mid-2019, Korean media The Elec News reported that Apple ordered OLED screens from Samsung for use on MacBooks and iPads. The move is to resolve the multi-million dollar contract dispute between the two giants. At present, the existence of OLED iPad is basically certain, but there is not much news about OLED MacBook.
OLED screens have many advantages. It can reduce the power consumption of the screen, achieve higher contrast, and the display effect is more gorgeous, and the display is more pure in black, and it will not be as gray as an ordinary LCD screen. It can also realize the function of rest screen display. Because of the small battery of iPhone, the rest screen display will consume part of the power. This function may require the cooperation of LTPO adaptive frame rate refresh technology to further reduce power consumption.
However, the power of the iPad is relatively sufficient, and the large screen of the iPad is more suitable for displaying clock information. Users can stand up the iPad and use it as a clock, so that the digital information of the clock can be clearly seen from a long distance.
But OLED as an iPad screen also has many disadvantages. Compared with the standard RGB arrangement, the mainstream arrangement of OLED will cause a decrease in pixel density, which will be more prominent on the large-screen iPad.
OLED screens can also cause burn-in problems. After the screen displays the same image for a long time, it will leave a mark on the screen, which greatly affects the look and feel. The most important thing to pay attention to is the navigation bar at the bottom of the iPad, but according to Xiao Lei's personal experience, I will not stay on the homepage for a long time, and users need to pay more attention to the situation in the app. For example, some heavy users of Douyin will leave a mark on the white icons of "Like" and "Comment" on the right side of the screen.
As a device with a very long service life, iPad has some drawbacks as a screen. Users need to pay special attention when using it. Xiao Lei also expects Apple to make more optimizations on the system side for the burn-in problem.