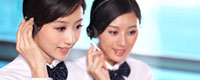 Name: Cassie.Huang
Tel: +86-755-27864416
Fax: +86-755-27864653
Mobile: 15989366182
E-mail: cassie@rxxdisplay.com
Skype: live:cassie_1191
QQ: 2850818618




Company News
>> Is the quantum dot LCD screen mainstream? OLED said it was unacceptable 23th,Feb,2017
Barry Young, general manager of the OLED Association (OLED Association), recently publicly criticized the dot-dot display, which he favored was the OLED screen.
Samsung has developed a quantum dot LCD display and has it as a next generation of display, LG's choice is different, it chose OLED technology. Both displays offer top-of-the-line image quality, and Samsung and LG are tit for tat in the display field, all claiming that their technology is superior. As the world's largest TV manufacturer, Samsung and LG on what kind of technical issues better debate, OLED Association director of the remarks is undoubtedly fueled.
Barry Young told the media: "Some people say that the color gamut of the dot-point LCD is wider than the OLED, and this statement is wrong." He cited the display professional program DisplayMate's data to prove his point of view, DisplayMate once on the Samsung Quantum LCD and LG OLED have been evaluated. "The results show that the color gamut of the two displays is basically the same, and OLEDs are even wider," Barry said.
Is the quantum dot LCD screen mainstream? OLED said it was unacceptable
Quantum point technology has become an option, mainly because it has two major advantages: quality and price, which Barry Yang also know.
"Quantum dots are a remarkable invention that improves the color of blue LEDs and produces white light using yellow phosphors." Barry Young said, "Not only that, from the surface, because the colors are clearer, There is no improvement in the actual test, and the price of the quantum dot LCD is much cheaper than the OLED TV, and there is no doubt about it. "
In spite of this, Barry Young still criticized Samsung's 2019-year production of sub-dotted LED screens, and recently Samsung claimed that production would only be considered when the prices of OLED TVs fell to the LCD level. Barry Young stressed that in the 55-inch and 65-inch OLED TV panel production, only LG's yield reached 50%, the future of LG need to further reduce the manufacturing costs of OLED.
Barry Young said: "To make the cost of OLED can be compared with the LCD, LG must let the cost of at least 75%."
In the high-end television market, Barry Young believes that quantum-point TV is no future, because the OLED panel manufacturer's production costs will soon come down. Barry Young also said: "If the cost of OLED down, in the high - end TV market, there is no market point of quantum dot backlight, high - end TV is the source of profits.