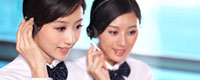 Name: Cassie.Huang
Tel: +86-755-27864416
Fax: +86-755-27864653
Mobile: 15989366182
E-mail: cassie@rxxdisplay.com
Skype: live:cassie_1191
QQ: 2850818618




Company News
>> OLED panel shipments surge in the first quarter turned out to be it 23th,Feb,2017
Since Samsung began using the OLED panel on the first generation of Galaxy S, this reality has become more and more mature and advanced. For the first time, OLED panel has been limited by technology and cost, in the competition with the LCD panel is still at a disadvantage, but with the continuous reduction of costs and technological progress, the current OLED panel has begun in more electronic products be utilized. And South Korea's electronics giant Samsung has become the undisputed dominance of the entire OLED field.
According to the "South Korea Times" news, the first quarter of this year, Samsung's OLED panel shipments soared to 86.7 million, which was used in the Galaxy S7 Edge surface OLED panel occupies the company's total shipments in the first quarter 14% The
The first quarter of the global OLED panel shipments of 91.3 million, while the Samsung family accounted for 95% of the market share, while the first quarter of this year a total of 17 smart phone manufacturers began to use the OLED panel products, and a year ago only five A manufacturer. According to the latest news, Apple will be next year's iPhone to switch to OLED panels, and this is either Samsung or the industry, is a huge good news.
Although another Korean electronics giant LG is also an important member of the OLED industry, but now LG will focus on the field of television, and in the smart phone industry only Flex and Flex 2 only OLED display, other products still use the IPS LCD display Screen. In the field of television, LG OLED panel shipments also quadrupled, the performance is quite good.
Samsung is currently in the OLED market has such a position, rather than invest a lot of R & D costs are not unrelated. At present, Samsung basically control the smart phone OLED panel market, and in 2017 will also launch folding OLED display smart phone new products.