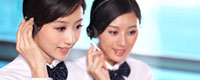 Name: Cassie.Huang
Tel: +86-755-27864416
Fax: +86-755-27864653
Mobile: 15989366182
E-mail: cassie@rxxdisplay.com
Skype: live:cassie_1191
QQ: 2850818618




Company News
>> Korean factory OLED panel expansion risk increased by flexible technology to become the main battlefield 24th,Feb,2017
Apple released the new iPhone in 2017 will be equipped with OLED panels, making the South Korean panel factory Samsung display (Samsung Display), LG Display (LG Display) launched a large-scale investment, then the South Korean industry, additional investment in the panel factory, resulting in Risk increased, and that the Korean plant should strengthen the development of flexible OLED panel, in order to grasp the market dominance.
South Korea Digital Times reported that Samsung monitors and LG monitors are closely watching Apple's new generation of product planning, and consider additional investment in OLED production equipment, the Korean industry speculated that the Samsung monitor may have signed a supply contract with Apple, since February continued to expand the mobile Device with OLED panel capacity.
As the Apple iPhone sales of about 200 million, if you choose to carry OLED panel, Samsung monitor is expected to become Apple's largest OLED panel suppliers, the recent Samsung display package flexible A3 production line OLED production equipment, the size of about 340 million US dollars, the most Fast 2017 early opening to the glass panel to calculate the monthly production capacity of 30,000, but still can not meet the needs of Apple panel.
In South Korea Paju and Gumi additional production line of the LG display, will also increase investment in 6 generation OLED production equipment, and improve the proportion of small and medium size OLED panel production is expected to 2017 a month before the production of about 5 million 5-inch OLED panel. However, the Korean industry that panel makers to start large-scale investment, the risk will also expand, for the fight for Apple orders, may bring a crisis for the Korean panel factory.
In fact, in addition to the Korean panel factory, including the Japanese display (JDI), mergers and acquisitions Sharp (Sharp) Hon Hai Group, AUO, etc., are interested in Apple panel orders. According to the Korean equipment industry, Apple's Japanese plant in the past to overweight with Apple orders and excessive production equipment, when Apple to reduce the amount of orders, they quickly fall into the performance of the deterioration of the marsh, Apple orders can increase performance, but will also take greater risks The
Korean industry believes that the panel plant should strengthen the development of flexible module technology, the future to master the OLED panel market initiative, Samsung monitors, LG display and components and assembly plant cooperation in order to produce a competitive flexible panel The
Korea Electronics Co., Ltd. (KETI) that the mainland and Taiwan panel factory already has a production of hard OLED panel technology, but the short term can not produce flexible OLED panel, the Korean panel industry to expand the gap with competitors, Flexible panel technology. Part of the industry is pointed out that, in fact, the mainland and Taiwan panel industry has been technically able to produce flexible panels, and now the assembly and assembly plant cooperation remains to be strengthened.