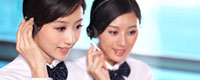 Name: Cassie.Huang
Tel: +86-755-27864416
Fax: +86-755-27864653
Mobile: 15989366182
E-mail: cassie@rxxdisplay.com
Skype: live:cassie_1191
QQ: 2850818618




Company News
>> OLED competition to upgrade to state-level war Korea panel OLED panel national team against China 25th,Feb,2017
The face of the Chinese government subsidies OLED panel investment, the South Korean government is also positive against. MOTIE will lead the development of the OLED panel development project budget, resort to subsidy policy counter, intends to dump the power of the country, and China panel factory confrontation, which means that the follow-up panel industry competition, has been promoted to the national level war.
OLED upgrade to state-level war
Kim Jeong-hwa, an official of the Electronic Components and Components Bureau of the Ministry of Commerce, Industry and Commerce, said at the industry forum that the department had prepared a plan to set a new budget for OLED-related programs as soon as possible next year. OLED upgrade to the national strategic industry, the government to lift the OLED-related industries have reached a consensus, to maintain Korea's long-standing industry leader in the panel, which is an important part of the national strategy.
South Korea to offer subsidy policy
Foreign electricity reported that from 2013 onwards, the South Korean government has been cutting subsidies to the panel. 2013 MOTIE invested 27.6 billion won in the R & D program, this year's R & D spending more to cut 9.3 billion won, also caused South Korea may lose the OLED market leadership doubts. In view of the Chinese government to subsidize the panel industry, and the Chinese panel factory from the past capacity investment pulled up to LTPS, OLED and other technology upgrades related investment, making the Korean panel factory pressure.
At present, South Korea in the production of OLED technology is still leading the mainland, Japan and Taiwan panel factory, Samsung has mass production of mobile phones and flat panel with small and medium size OLED panel, LGD is the introduction of OLED TV panel, Samsung, LGD Apple Apple's OLED panel panel suppliers The Apple iPhone7 plan may switch to OLED panel, so this year, Samsung and LGD capital expenditures are based on OLED technology.
Samsung, LGD rush to build the production line
Samsung is building a 6-generation new plant, is generally considered to be dedicated to the use of Apple, the design capacity of about 90,000. In addition to small and medium size applications, Samsung also evaluated the investment in large-scale OLED panel manufacturing equipment in Tangjing Industrial Zone, with initial investments estimated at between 2 and 3 trillion won. Market is coming, Samsung is currently on the 8-generation OLED panel production technology for the final test, restart OLED TV investment.
LGD last year in July to invest 1.5 trillion won in the turtle tail set flexible OLED panel production line, the end of last year and decided to re-invest 10 trillion won in Paju to build 6-generation OLED production line, design capacity of about 45,000, may also Apple line.